"My vision went black and spun around"
Daniel Trädgårdh, 37, survived a sudden cardiac arrest. Here is the story about what happened in his own words.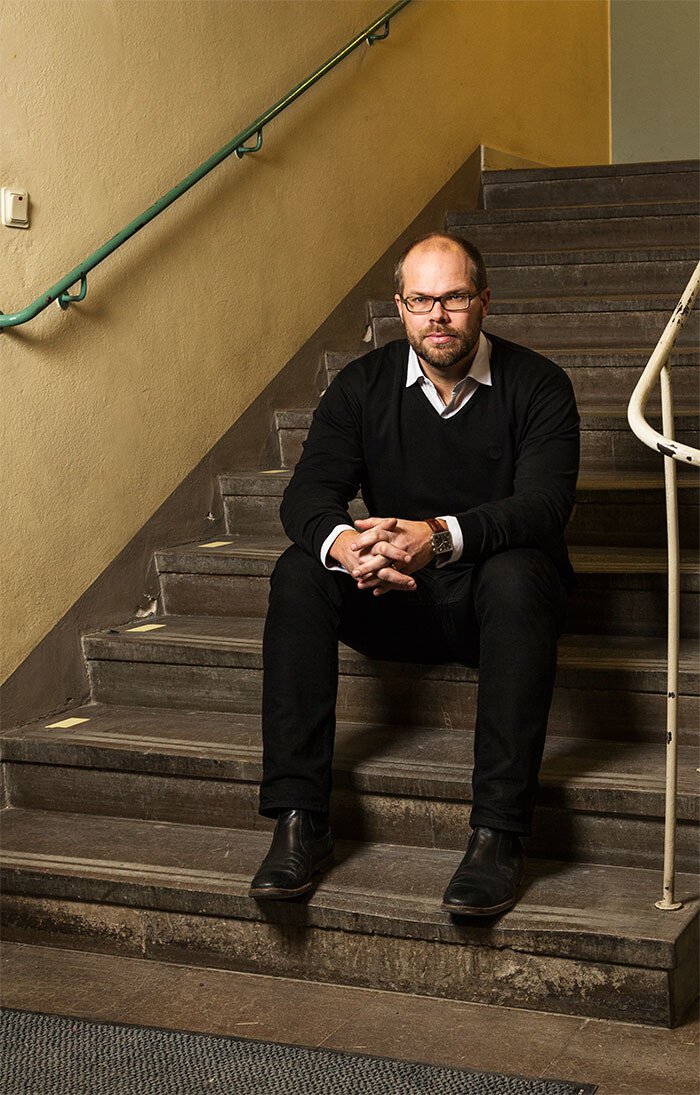 "It was a Monday, three years ago and I was on my way to the canteen for lunch with two colleagues. When I was on the stairs, everything started to go black and spin. I grabbed onto the banister, then I fell down the stairs.
I've been told that one colleague tried to rouse me and the other ran to a guard, maybe ten metres away from where I fell over. The guards began CPR. When it didn't work, they used a defibrillator. My heart then got going immediately.
When I opened my eyes, I was lying on a stretcher with paramedics around me. I was groggy and didn't know at first what had happened. People don't think that this will happen to someone who is so young and I hadn't felt anything before. They performed a number of tests in hospital. After a few days, they worked out that an inflammation of the heart had caused it to beat so fast that it couldn't pump any blood.
I was extremely lucky that the cardiac arrest happened somewhere where trained staff and the right equipment were nearby. If I had still been in the office when it happened, I would not have been here today. There needs to be more defibrillators out in the community. After this happened to me, many of my friends have arranged for their workplace to buy defibrillators.
I thought about the cardiac arrest every day for the first year after it happened. It took about a year, but now I don't think about it as much. The same week it happened, I had a defibrillator implanted that is so small you can't see it. It gives me a huge sense of security. If it were to happen again, I am more protected than other people as the defibrillator can provide electric shocks to start the heart again. It's thanks to research that it exists and I am extremely grateful to have been given one. It has meant that I can move on and dare to live as I did before."
As told to Karin Söderlund Leifler
First published in Swedish in the magazine Medicinsk Vetenskap no 1, 2016.