Mattias' father committed suicide
Namn: Mattias Sunneborn
Experience of suicide: Mattias' father committed suicide in 1986.
Occupation: Works on a public health project to promote physical and mental health.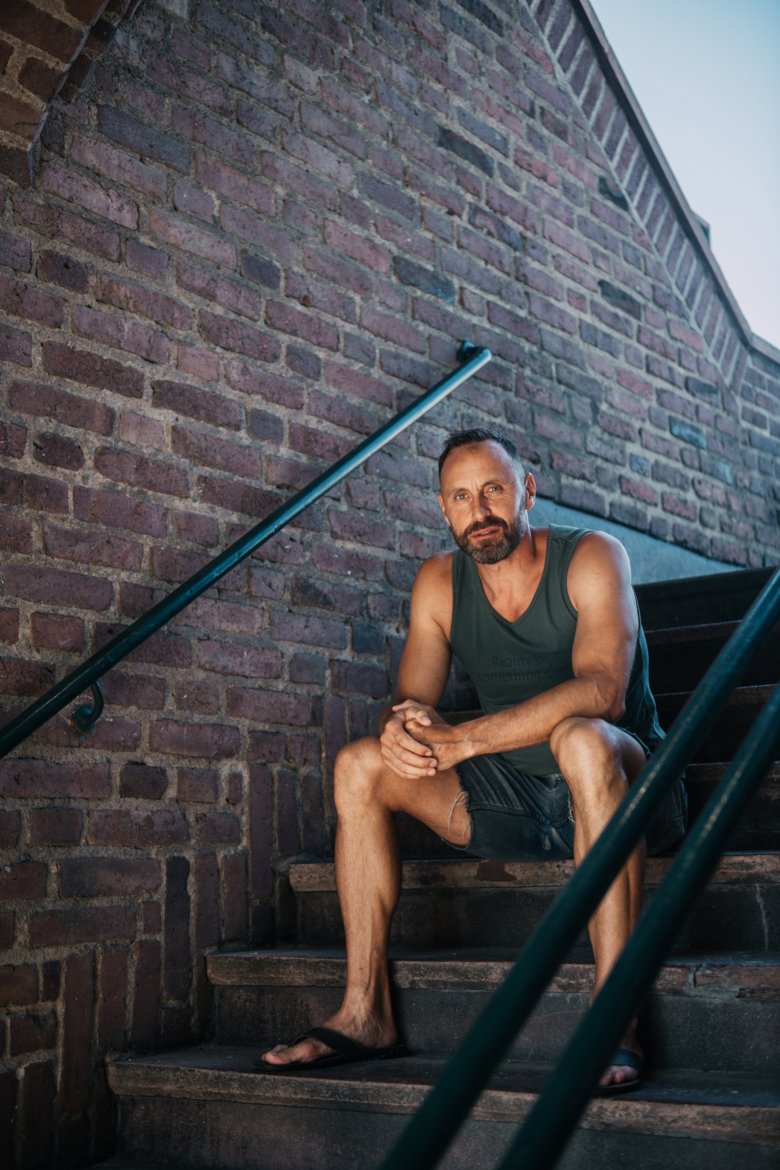 Mattias Sunnerborn. Photo: Alexander Donka
As told to: Maja Lundbäck, first published in the magazie Medicinsk Vetenskap No 3/2020.
"I was 15 years old when my dad committed suicide. One week later, I moved on my own from Gotland to Växjö to begin at an upper-secondary school specialising in athletics. I sat alone on the bed, boarding with an old lady and wondering what I was doing there in Växjö, why should I even bother finding out where the school is? Everything seemed meaningless. My dad was my idol and now he was gone. But I went out and bought a secondhand bike and went to school the next day anyway.
When I was at Värendsvallen sports arena focusing on my training, at first it might go seconds without thinking about dad, and then minutes. Early on, I set myself the goal of being the first Swede over eight metres in the long jump. Focusing on that and on training became a way to survive. Still, in the evenings when I was alone in my little top-floor room cooking food on two hotplates, it was especially tough.
I lied to everyone about how Dad died. When my new classmates asked about my dad, because I was so ashamed I said that he had died of a heart attack. Once I started lying, I just carried on. When I appeared on Swedish television in Mästarnas mästare [Champion of Champions], for the first time, quite spontaneously I told someone that my father had killed himself.
It had been 28 years but it was like a stone being lifted from my heart. I felt that no one should need to carry such a burden. I now advocate that everyone should tell their friends the truth and seek professional help if they are feeling bad, something I didn't do. The loss will always be there but if you sweep your feelings under the carpet, they just pile up."  
Do you need someone who listens?
Mind suicide hotline: Tel. +46 (0)8 90101 and chat room at all hours 
Children's hotline BRIS: Tel. +46 (0)8 116111 all days between 14 and 21 hrs
In an emergency: Call 112 (in Sweden)