Improvements in ambulance care hygiene
A feeling that hygiene in ambulance care could be better inspired Veronica Lindström to study the issue scientifically. Since then, she has seen improvements, not least in connection with the coronavirus outbreak.
Text: Cecilia Odlind. First published in Swedish in the magazine Medicinsk Vetenskap nr 3/2021.
Name: Veronica Lindström. 
Title: Nurse in ambulance care and lecturer in nursing at the Department of Neurobiology, Care Sciences and Society. 
Researches: Care and nursing in ambulance care.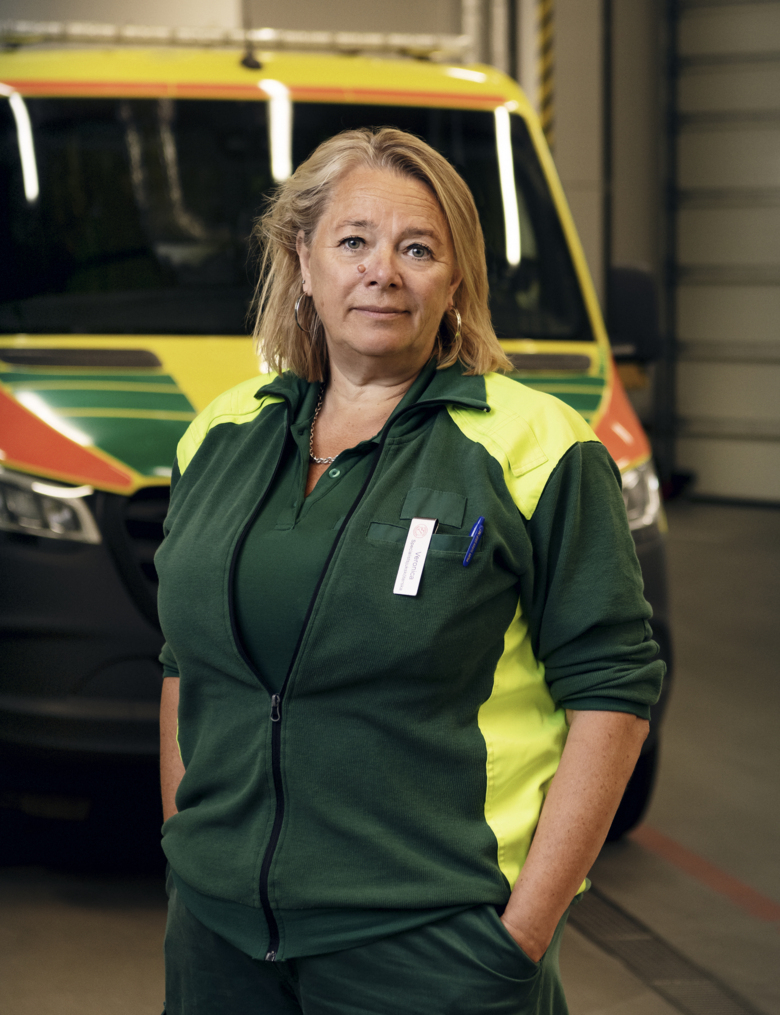 Veronica Lindström. Photo: Jonas Malmström
"When I started working as an ambulance nurse, I had previously worked for many years in intensive care. Everyone was very careful with hygiene there. It struck me that not everyone followed the same strict hygiene procedures in ambulance care. In extreme cases, we could see a patient with multi-resistant bacteria in one ambulance visit and help with an emergency birth in the next. It didn't feel good. But as a new employee you don't want to question things too much. 
Then I discovered research. I realised that it gave me the tools to assess the issue in a systematic way. My first study on hygiene in ambulances was published in 2012 and showed that staff in ambulance care only followed basic hygiene procedures in 3% of all tasks. This included, for example, changing gloves after each care step, sanitising your hands and wearing a protective apron. It wasn't because the ambulance staff were sloppy, but because the conditions for following the procedures weren't in place or because they had established habits which didn't conform to these standards. The results weren't very popular in the field, but from a patient safety perspective, I think it's important to investigate how these results can be improved. 
In 2018, we published a multicentre study involving several countries which indicated that compliance with hygiene procedures had improved in Sweden, with 13% of staff now following them. During the pandemic, I conducted a survey which is as of yet unpublished where 92% of those who responded believed that both they and their colleagues had improved their compliance. It took a pandemic for us to get really good at this."