Biofab Core Facility - our offer
The Biofabrication and Tissue Engineering Core Facility (Biofab) offers a diverse range of Micro and Nanostructuring techniques for cell-based applications in the fields of life-science and medicine. We aim to bridge the gap between engineering and biology at Karolinska Institutet and provide common grounds with respect to suitable material of use of modular design and tunable structures for biomedical purposes.
Applications
Microfluidics
Lab-on-a-chip
Biosensors
Tissue and organ-on-a-chip
Tissue engineering
Equipment and platforms
In-house equipment
Spin-coater
Collimated UV light
Contact angle goniometer
Polymer Speed mixer
Oven
In-house Micro and Nanofabrication platforms
Photolithography
Nano reaction injection molding (NanoRIM)
Soft lithography
In-house 3D Bioprinter
The RegenHu R-GEN 200 bioprinter: printing technologies, including extrusion, inkjet, and laser-assisted printing, allowing for a wide range of applications, from vascular grafts to complex organ structures.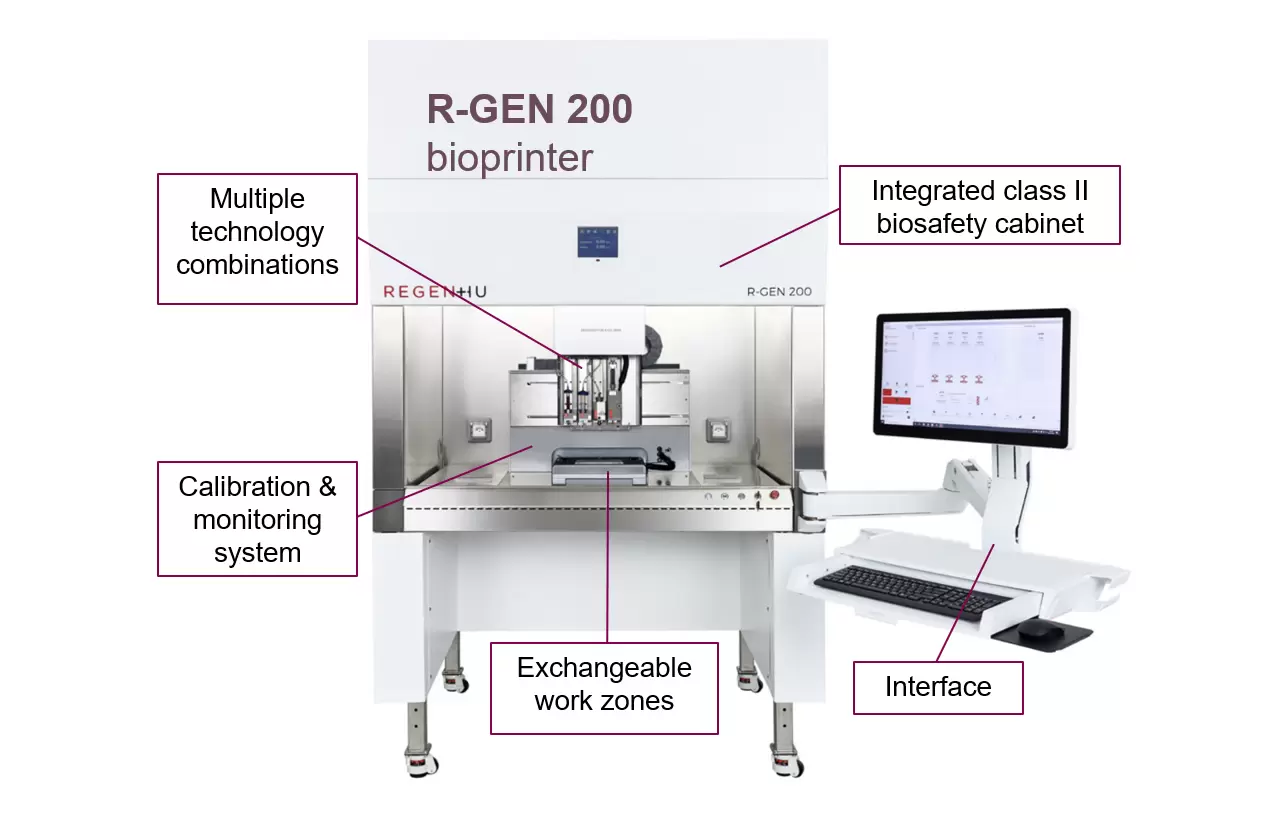 Bioprinter R-GEN 200 at a glance. Various features such as multiple technology combinations, calibration and monitoring system, exchangeable workzones, integrated class II biosafety cabinet, interface.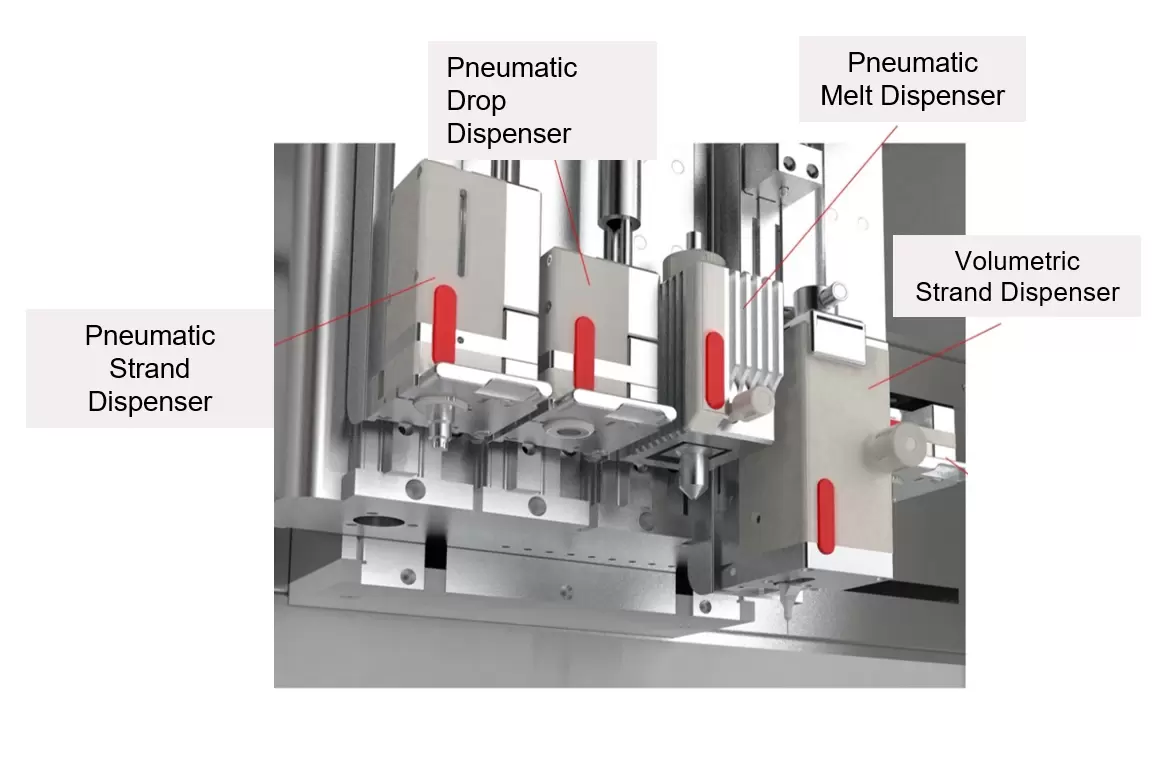 Four dispensing technologies: Pneumatic Strand Dispenser, Pneumatic Drop Dispenser, Pneumatic Melt Dispenser and Volumetric Strand Dispenser. Provides the possibility of multi-material bioprinting using different materials and cells.
Off-campus Micro and Nanofabrication platforms
Photolithography (mask aligner)
Electron beam lithography
Nanoimprint lithography
CNC micro Milling
Device characterisation methods
Scanning electron microscopy (SEM)
Atomic force microscopy (AFM) (only for characterization of surface topographies)
Profilometer
List of materials
Micro and nanofabrication: Glass, silicon, and polymers including different types of thermoplastics, e.g. Poly(methyl methacrylate) (PMMA), Polycarbonate (PC), Polystyrene (PS) and Teflon, thermosets, e.g. off-stoichiometry thiol-ene (OSTE), SU8 and elastomers, e.g. PDMS.
Bioprinting: The RegenHu R-GEN 200 bioprinter is compatible with a wide range of bioinks and materials, ranging from natural hydrogels such as alginate, gelatin, and collagen, to synthetic polymers like polycaprolactone (PCL) and polyethylene glycol (PEG). The bioprinter also supports sterile use of cell-laden bioinks, enabling the creation of complex, living tissue constructs.
Services
Consultation about the proper choice of material and design with respect to the biological application
3D CAD design
Nanofabrication via cleanroom processing
Surface energy patterning (tuning hydrophilicity and hydrophobicity)
Comparative overview of common materials used for cell culture devices