Kenny Rodriguez-Wallberg: "It was a true miracle to everybody present"
Her research recently yielded eagerly awaited results: A miracle baby. Kenny Rodriguez-Wallberg was present at the birth.
Name: Kenny Rodriguez-Wallberg
Title: Associate Professor and Researcher at the Department of Oncology and Pathology and Senior Consultant at Karolinska University Hospital.
Researches: Efficacy and safety of fertility preservation in cancer patients.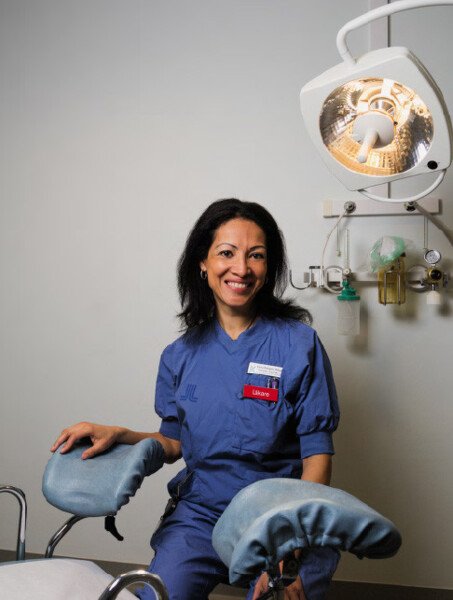 As told to: Cecilia Odlind, first published in the magazine Medical Science 2015.
"When my future patient Lotten was diagnosed with cancer in 1999, she was told that the cancer treatment would damage her ovaries and that she would not be able to get pregnant naturally later on. At the same time, she was asked a crucial question by her oncologist: Did she want to have her ovarian tissue frozen, which could then possibly be used in the future? She was one of the first women in the world to be asked this question. And she said yes. Many years later, she contacted us at the Reproductive Medicine clinic of Karolinska University Hospital. I was assigned to re-transplant the frozen tissue into her abdomen, so that the eggs could develop. However, her abdominal tissues had been damaged by the radiation she had received in her cancer treatment, so many believed the procedure would not work.
After two failed attempts, about half of the tissue she had saved remained. There were many voices saying: 'So what are the odds it will work this time?' I couldn't tell them, since there were no statistics available. But I knew one thing: If we didn't try, the chance of success was zero. I suspected that it was important to transplant a fairly large amount of tissue. So we invested all tissue we had left in one last attempt. And it worked! We were able to stimulate egg cells to grow, which were then fertilized in vitro, and Lotten became pregnant. The pregnancy went well.
Lotten was cautiously excited, but she didn't dare to believe that the pregnancy would go full term. So when the baby was finally born, it was complete bliss. Seeing Lotten with her newborn daughter - that was a true miracle for all those involved in the process. This work has given me so much, and it encourages me in my day-to-day work with improving fertility-preserving measures for women with cancer."
More reading on this topic