Medical History Collections online:
Thousands of images from collections held at the Hagströmer Medico-Historical Library are now available to view online via Alvin - The Platform for digital collections and digitized cultural heritage.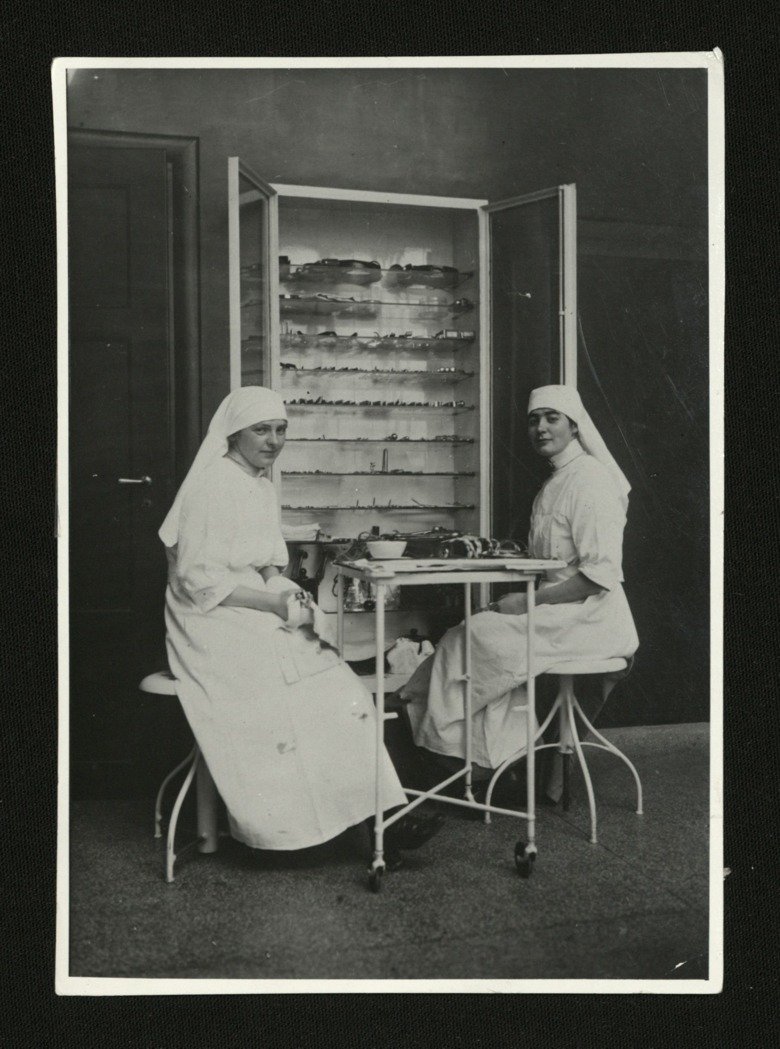 Nurses at Maria Hospital, 1920s, Medicinhistoriska Museet Eugenias bildsamling.
Thousands of images are now available online.
Digitised and catalogued by staff at the Hagströmer Library, largely during the Covid-19 pandemic, many images are now available to view online on the Alvin collections database.
See the links below to browse the collections.
Military Medicine, c. 1910s. From Medicinhistoriska Museet Eugenias Bildsamling.
Historic Images and Photographs from Medicinhistoriska Museet Eugenias collections. Including a large collection of historical images of Swedish hospitals.
Available for the first time online - you can browse the collection via Alvin here: Click here to see the image collection on Alvin
Follow the link and then click 'See specifically described parts' to view the full collections.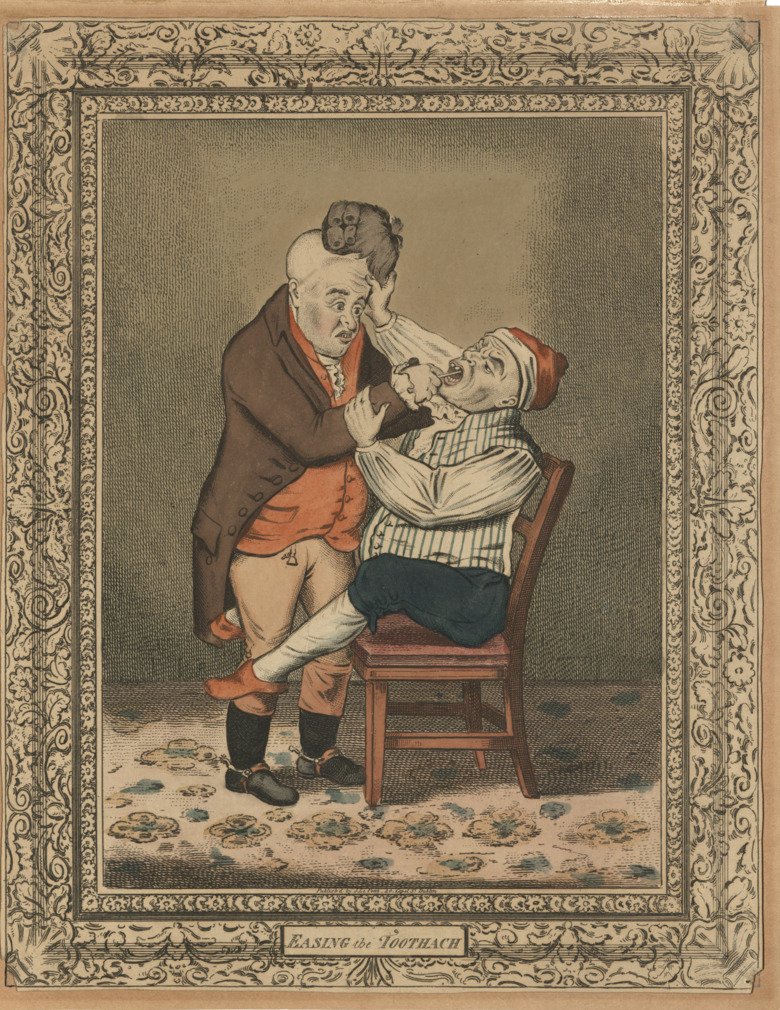 Gillray, James "Easing the toothache", 1756-1815 (copy after).
Wessler Odontological mixed media collection.
Click here for The John Wessler (1864 - 1927) collections.
The Hagströmer Library was entrusted with an extremely rare collection of odontological pictures and objects from the Department of Dental Medicine at Karolinska Institutet. Originally it belonged to John Wessler (1864-1927), who assembled the collection in the early 1900s. As one of the foremost dentists in Stockholm at the time, Wessler was interested in most aspects of odontology: for instance, he was a champion of the modernisation of dentistry programmes, co-founder of the Institute of Dentistry in 1898, an advocate of "social dentistry" and secretary of the Swedish Dental Society. He was also noted in Sweden and abroad as a writer of numerous books and articles as well as a leading chemist who made and sold his own formulae of dental amalgam and dental powder. It was partly thanks to his income from this venture that he was able to finance his love of art.

Weber, Moritz Ignaz. "Anatomischer Atlas des menschlichen Körpers in naturlicher Grösse, Lage und Verbindung der Thiele. In 84 Tafeln und erklärendem Texte." (1848)
Karolinska Institutets Historical Image Digitised Collections:
These images are part of an ongoing project, digitising and publishing photographs, prints and manuscripts from the Karolinska Institutet collections at the Hagströmer Library.
Click here for Karolinska Institutets Image collections 
Follow the link to Alvin and then click on 'See specifically described parts' to view the full collections.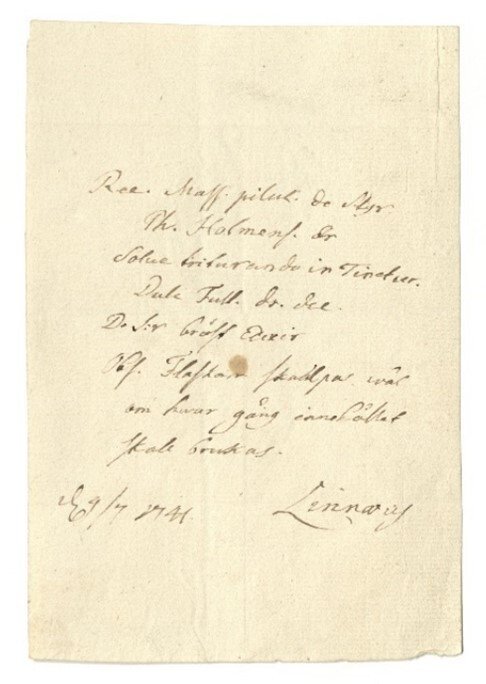 A prescription of pectoral elixir by Linnaeus, Gotland 1741
Manuscript Collections
The Hagströmer Library holds one of Sweden's largest and most varied collections of manuscripts pertaining to the history of medicine. We find them in bound volumes, or as comments and notes in interleaved printed books, and of course also as unbound papers (personal and official letters, prescriptions, case notes, and much more). Some of the manuscripts have come down to us from Collegium Medicum, founded in 1663, others are even older. But the largest portion are from the eighteenth century. Abraham Bäck, physician and president of the Collegium, played an important part in this, as he corresponded with numerous practitioners and scholars all over Sweden and abroad. Another contributor was Anders Johan Hagströmer, first vice chancellor of Karolinska Institutet.
A well-represented genre in the collections consists of students' lecture notes, be it from Linnaeus' teachings, or professors in medicine in Uppsala and Stockholm during the 18th and 19th centuries. These inform us of the everyday educational activities at universities and hospitals, and also privatim, as part of personal instruction. Many of these volumes belong to the Swedish Society of Medicine, cared for by the Hagstromer Library since 1996. An interesting example is Pehr Osbeck's notes from Linnaeus' lectures in nosology 1746–1747: here we encounter Linnaeus' ambition to systematize all illnesses in the same way as he had done with genera and species in nature. The 600-pages long volume is unique, as Linnaeus never published the full scope of these ideas in print.
The twentieth century is also represented in the Hagströmer collections, for example through personal archives of important persons at Karolinska Institutet and Karolinska University Hospital. One of these archives holds the collected papers of Clarence Crafoord, professor in thorax surgery at Karolinska Institutet, acknowledged for achievements like the spiropulsator which was an early form of respirator, and the first successful pacemaker implant.
The library is now in the process of making some of these manuscripts available online, through the cultural heritage database Alvin. Here you can, for example, look up manuscripts related to Linnaeus and his students.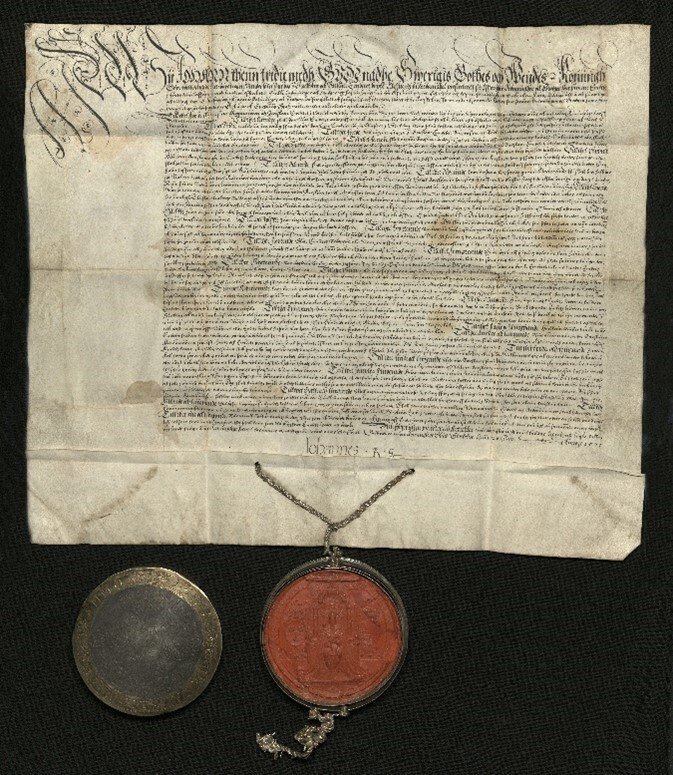 Charter for the Barber-Surgeons Guild, signed by King Johan III, Stockholm 1571 Photo: Eva Nyström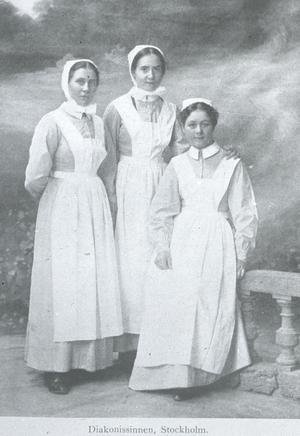 3 Midwives From the Barnmorskesamlingen: Department of Women's and Children's Health Photo: N/A
Barnmorskesamlingen (Midwifery Collections)
Images scanned from slides relating to the history of healthcare and which have been used in midwives' teaching at the Department of Women's and Children's Health, KI. Items will also be added later. View the Barnmorskesamlingen here.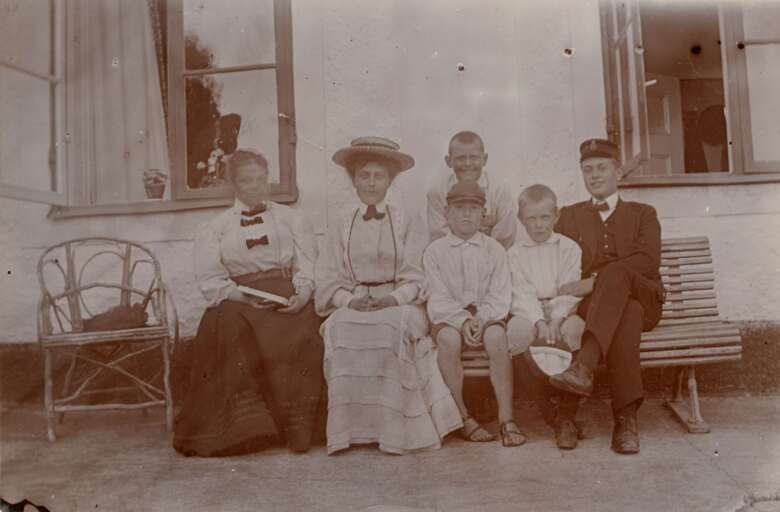 Family photographs from the Karl Axel Hampus Mörners archive. Photo: N/A
Karl Axel Hampus Mörners archive
Karl Axel Hampus Mörner (1854-1917) was a Swedish count, doctor and professor. Mörner became a student in Uppsala in 1872, a candidate of medicine there in 1880, a licentiate in medicine in Stockholm in 1884 and defended his doctorate there in 1886. He received his doctorate the same year in Uppsala. In 1886 he was also appointed professor of chemistry and pharmacy at the Karolinska Institutet, of which he was rector from 1898.
Mörner became a member of the Academy of Sciences in 1897, of the Physiographic Society in Lund in 1900 and of the Science Society in Uppsala in 1908. After serving as one of the representatives of the Karolinska Institute on the committee tasked with drafting statutes for the Nobel Foundation, Mörner, after this foundation began its activities as chairman of the medical Nobel Committee. He wrote many writings in physiological and pharmaceutical chemistry, as well as important works on the occurrence and mode of binding of sulfur in proteins. Finally, Mörner, as president of the Academy of Sciences in 1908, wrote the biography of Nils Johan Berlin and in 1910 the chemical department chapter in "Karolinska Institutets Historia".
The archive, which consists of documents, photographs and glass negatives, has been submitted by Eva Paasche, who is the granddaughter of K.A.H Mörner.