Studying metastases and drug resistance in lung cancer
The survival rate in lung cancer has increased considerably, albeit from low levels. Oncologist Simon Ekman wants to contribute to better treatments in the future by studying two problems in lung cancer: drug resistance and brain metastases.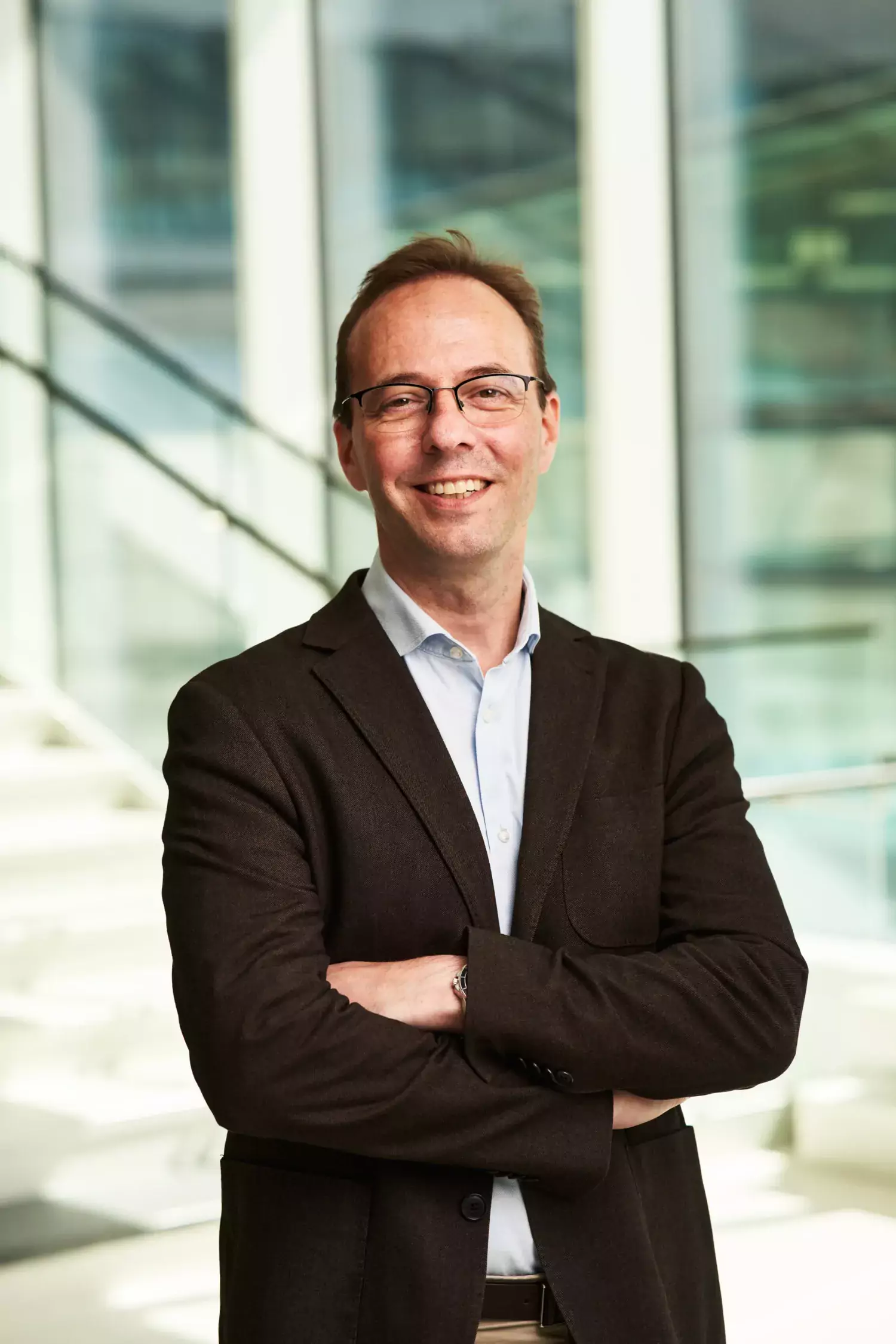 Professor Simon Ekman. Photo: Erik Flyg
What are you researching?
"I am an oncologist and I am doing research on lung cancer. Despite major advances with better treatments in the last decades, it is still the cancer type with the highest mortality rate, both in Sweden and the rest of the world. We are especially doing research on drug resistance and brain metastases."
What are you trying to find out?
"It is very common for cancer drugs to work well at first, but then they lose their effect - the tumours develop a resistance to the treatment. We try to understand the mechanisms behind this and identify biomarkers and possible ways to counteract resistance.
When it comes to metastases in the brain, we are trying to understand how they occur and why they are especially common in lung cancer, and also how they can be discovered at an early stage and how they might be treated. Brain metastases are currently difficult to treat for several reasons.
Being a clinician, I usually base my research on my patients. We are developing new methods for collecting material for analysis in a way that is more gentle for the patient. Analysing fragments of DNA, RNA and proteins from the tumour that are circulating in the blood is much less invasive than doing a biopsy on a lung tumour, which is often needed today. In a similar way, we are developing methods for analysis of brain metastases through tumour DNA and RNA in the cerebrospinal fluid."
What is the long-term goal?
"We have found drug candidates that appear to counteract certain cases of drug resistance and to restore the tumour's vulnerability to the treatment. One goal is to try and continue on this line until we can do clinical trials and hopefully find new drugs."
Text: Anders Nilsson, in translation from Swedish
First published in the booklet 'From Cell to Society 2023'
About Simon Ekman
Professor of Oncology at the Department of Oncology-Pathology
Simon Ekman was born in Umeå in 1971. He earned his medical degree and defended his doctoral thesis at Uppsala University in 2000. In 2002-2005 he completed his postdoc at Rudbeck Laboratory, Uppsala University, and in 2011-2012 he was a visiting research fellow at the University of Colorado, Denver, USA. He was appointed docent in 2015.
As a clinician, Simon Ekman has specialised in oncology since 2004. Up until 2015 he was active at Uppsala University Hospital and since 2015 he has been working as Chief Physician at Karolinska University Hospital.
Simon Ekman was appointed Professor of Oncology at Karolinska Institutet on 1 January, 2023.