Researching ultrasound to improve gynaecological diagnostics
Ultrasound has evolved into a very powerful medical imaging technique. Elisabeth Epstein researches how it can improve diagnostics for gynaecological diseases, including cancer.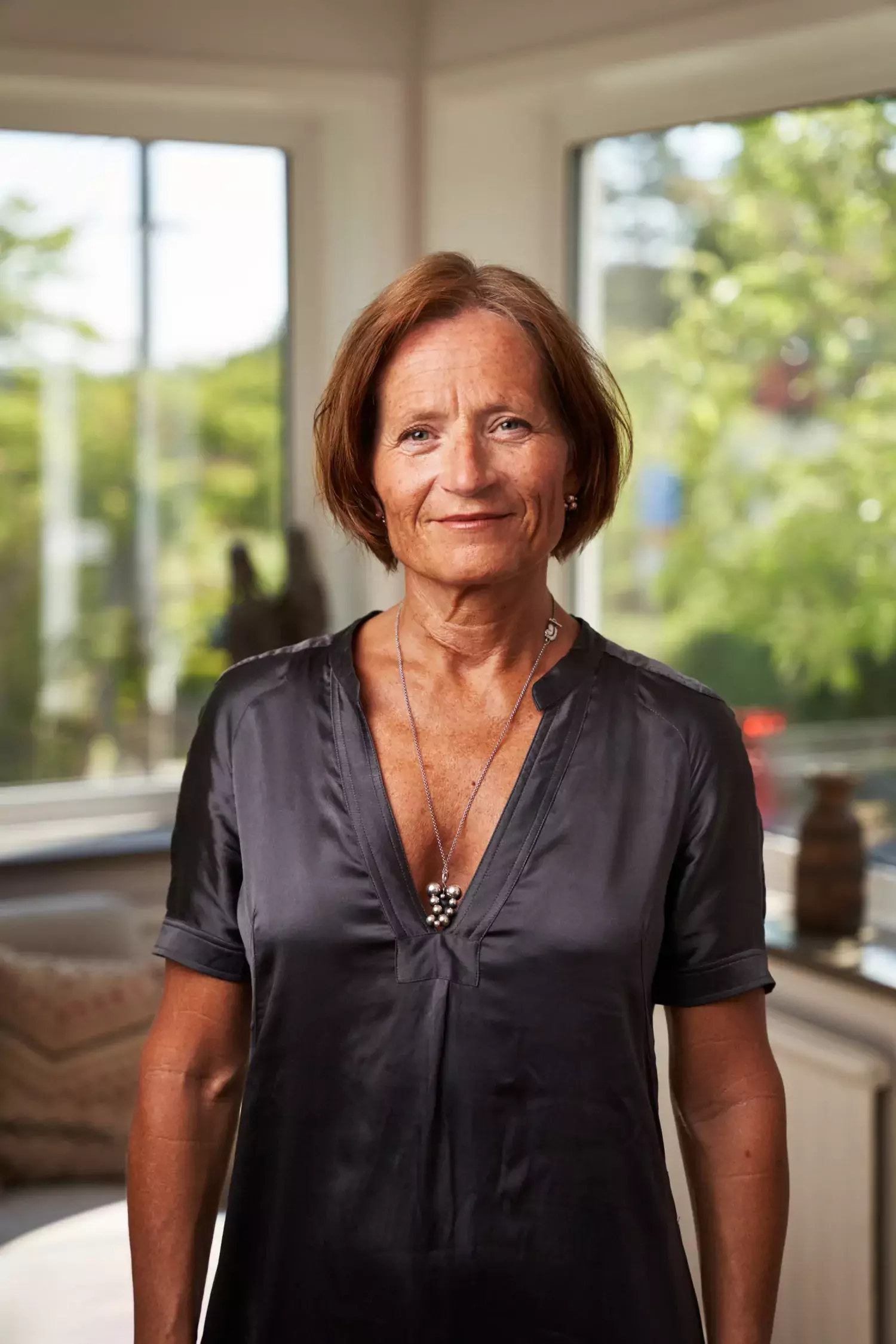 Professor Elisabeth Epstein. Photo: Erik Flyg
What are you researching?
"I focus on improved ultrasound diagnostics for women with different gynaecological diseases, in particularly various forms of tumours and endometriosis."
How are you going about this?
"I've previously done substantial research on the use of ultrasound in the diagnosis and management of endometrial, cervical, and ovarian cancer. I have shown that ultrasound has a similar diagnostic performance as MRI (Magnetic Resonance Imaging), leading to updated recommendations in international guidelines for gynaecological cancer where Transvaginal Ultrasound is advocated as an alternative to MRI owing to its high degree of reliability, low cost and superior availability.
My current research focuses on implementing AI-driven support applied to ultrasound images for identifying ovarian cancer. In collaboration with researchers at SciLifeLab and KTH Royal Institute of Technology, we have shown that AI can identify patients with ovarian cancer as well as, or better than, a human expert. In a follow-up multicentre study, which is due shortly for publication, we test the robustness of the AI tool when exposed to ultrasound images from different machines, doctors and hospitals. It's looking very promising."
What do you want to achieve as a professor?
"Above all to help improve gynaecological diagnostics. There's a desperate need for this as we have huge problems with both over- and underdiagnosis, which leads to ineffective healthcare systems and unnecessary suffering for the patient. I also want to help in developing infrastructure, clinical workflow, and safety considerations needed by the healthcare sector to ensure the simple and effective implementation of new AI tools."
Text: Anders Nilsson, in translation from Swedish
First published in the booklet 'From Cell to Society 2023'
About Elisabeth Epstein
Professor of Obstetrics and Gynaecology at the Department of Clinical Science and Education, Södersjukhuset
Elisabeth Epstein was born in 1966 in Malmö. She studied at Lund University, graduating with a medical degree in 1992 and subsequently with a PhD in 2001. In 2003, she became an obstetrician and gynaecologist, and was made a docent in 2009.
As a clinician, she has worked at the University hospitals in Malmö, Lund and at Karolinska Sjukhuset in Stockholm. Since 2016, she has been a consultant at Södersjukhuset, Stockholm.
As a researcher, she has been active at Karolinska Institutet since 2010, becoming a research group leader in 2018.
Elisabeth Epstein was appointed Professor of Obstetrics and Gynaecology at Karolinska Institutet on 1 October 2022.