Examining how the immune system is formed
Petter Brodin is a paediatrician and is researching the early deve- lopment of the immune system. His research can contribute to the development of new and more effective treatments, including for the prevention of autoimmune diseases, asthma and allergies.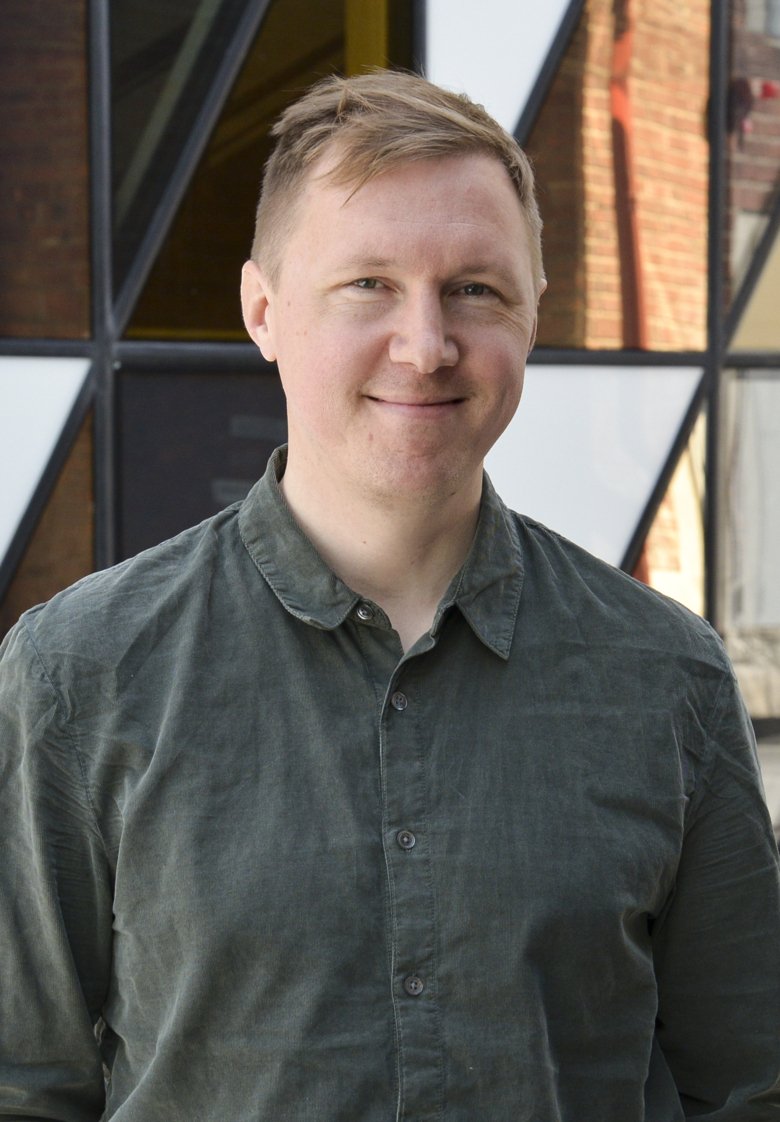 Petter Brodin is a professor of paediatric immunology. Photo: Andreas Andersson.
What are you researching?
"Even though our immune system is involved in almost every disease, we still know very little about how it develops. We know that it varies greatly from person to person, and that genetics explains only a small part of this. I'm researching how this variation develops early in life and how the immune system can be described at the system level. New, powerful techniques have been developed in recent years that allow us to study the entire immune system at once. System immunology is a new research field that my group has helped to establish and develop new methods and algorithms for."
How can your results be applied?
"As a paediatric immunologist, every day I see children who have different problems with their immune system. My aim is for our research to help us better understand their diseases and eventually be able to give the immune system of all babies a good start in life. This would prevent a great deal of sickness in the form of asthma, allergies and autoimmune diseases. Our research can also contribute to more effective medical treatment, including in precision medicine – choosing the right treatment for each individual patient. I also hope that we can develop relevant metrics for immune systems and characterise what a healthy immune system looks like. That's something that no one knows today."
You were snapped up for COVID-19 research. Why?
"With our lab's focus and equipment, I thought that we had a particularly good milieu, and thus also a responsibility, for taking part in the research. In September 2020 we were the first to define the hyperinflammatory condition that a few young patients suffered from. A joint international project, for which I'm Swedish coordinator, has so far discovered two different factors of serious COVID-19 in patients under 50. Some had an inherited immunodeficiency that they were unaware of, others had developed autoimmunity towards a certain immune system mechanism."
About Petter Brodin
Professor of Paediatric Immunology at the Department of Women's and Children's Health
Petter Brodin was born in Huddinge, Stockholm in 1982. He earned his medical degree and his PhD at KI in 2011. Following postdoc research at Stanford University, Palo Alto, USA between 2012 and 2013, he returned to KI and SciLifeLab's national infrastructure for mass cytometry, of which he has been director since 2017. Brodin was made docent in 2018 and head of the Clinical Paediatrics Unit at the Department of Women's and Children's Health in 2019.
As a clinician he works at Karolinska University Hospital, where he became a specialist in paediatric immunology in 2019. He is a visiting professor at Linköping University and has been awarded a number of prizes, including the 2020 Royal Swedish Academy's Göran Gustavsson Award.
Petter Brodin was appointed Professor of Paediatric Immunology at Karolinska Institutet on 1 June 2021.
Text: Anders Nilsson
First published in the booklet From Cell to Society 2021.