NeurotechEU - Phase 1 (2021-2023)
Outcomes
Established alliance organisation, management and digital frameworks for research, education and innovation activities
Development of an efficient and inclusive way of working
Implemented mobility and exchange programs for students and staff
You can find all outcome deliverable reports at the NeurotechEU web page and under the respective work package below
Activities
A central goal of NeurotechEU activities is the continuous integration of education, research and innovation.
NeurotechEU activities are coordinated in work packages (WPs)
Each partner university led one WP
All universities had representatives in all WPs

Image: Eight work packages of the NeurotechEU organisation.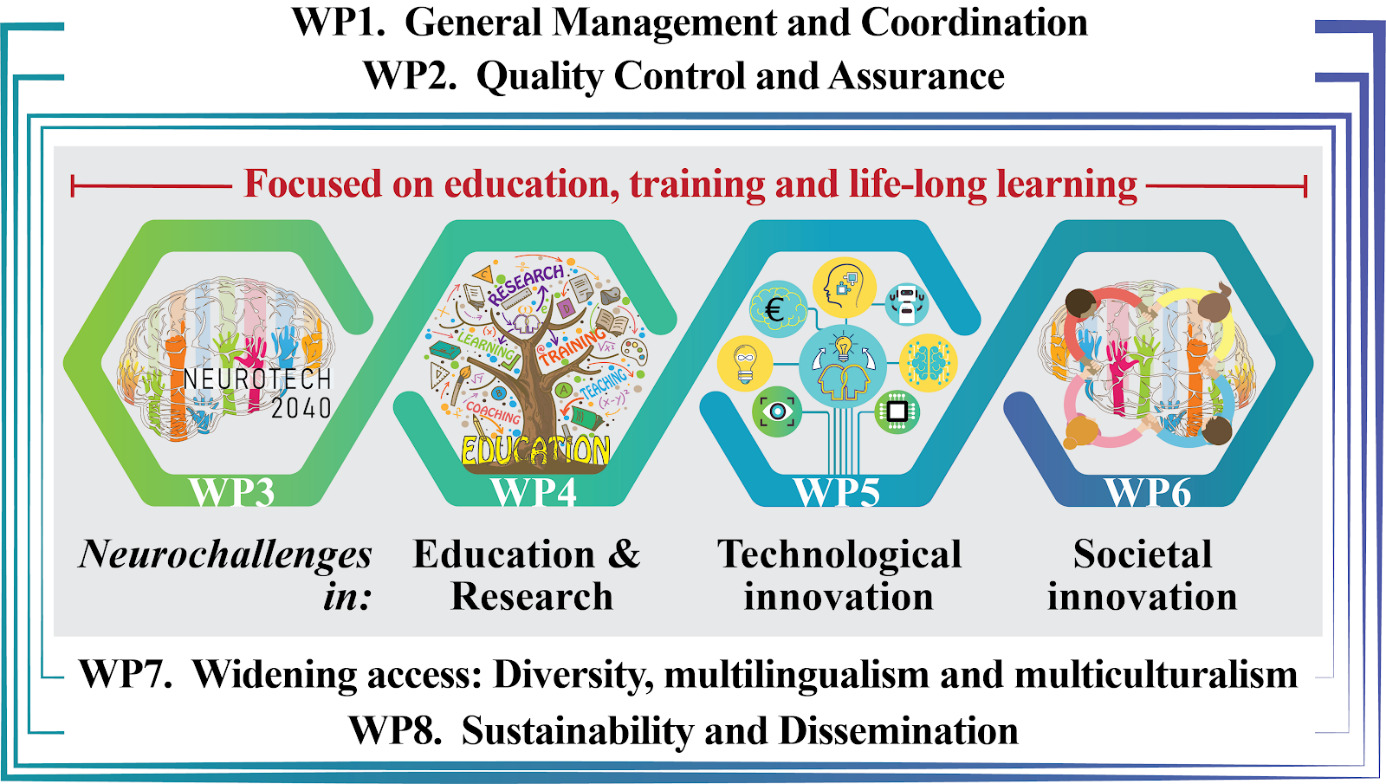 Image: NeurotechEU work packages phase 1.
Work packages 2021-2023