About the Centre
The Centre of Excellence for Sustainable Health is developed jointly by Karolinska Institutet in Sweden and Makerere University in Uganda.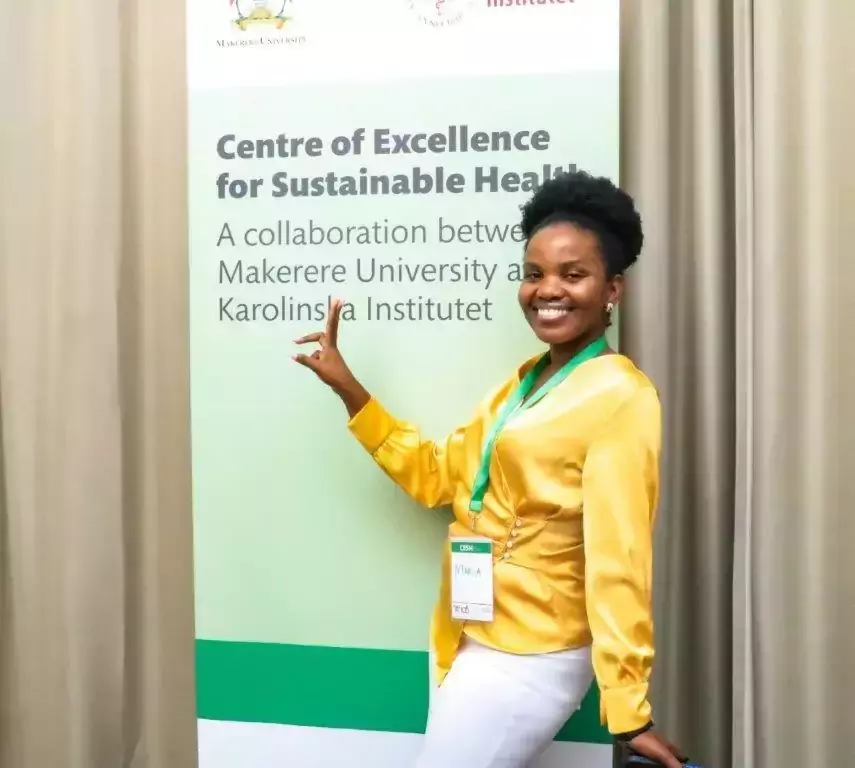 Maria Magdalene Namaganda, a participant in the training programme Managing Innovation for Sustainable Health. Photo: Davidson Ndyabahika.
The Centre is based on the longstanding cooperation between Makerere University and Karolinska Institutet and our extensive experience and holistic perspective of health.
By working together, we hope to achieve sustainable gains in health and well-being and transform how research and policies are formulated and conducted.