Studying the role of the immune system in cancer
Treatments that boost the immune system help some cancer patients, but not others. Andreas Lundqvist researches the causes of these differences in order to help make existing therapies more effective and to enable the development of new ones.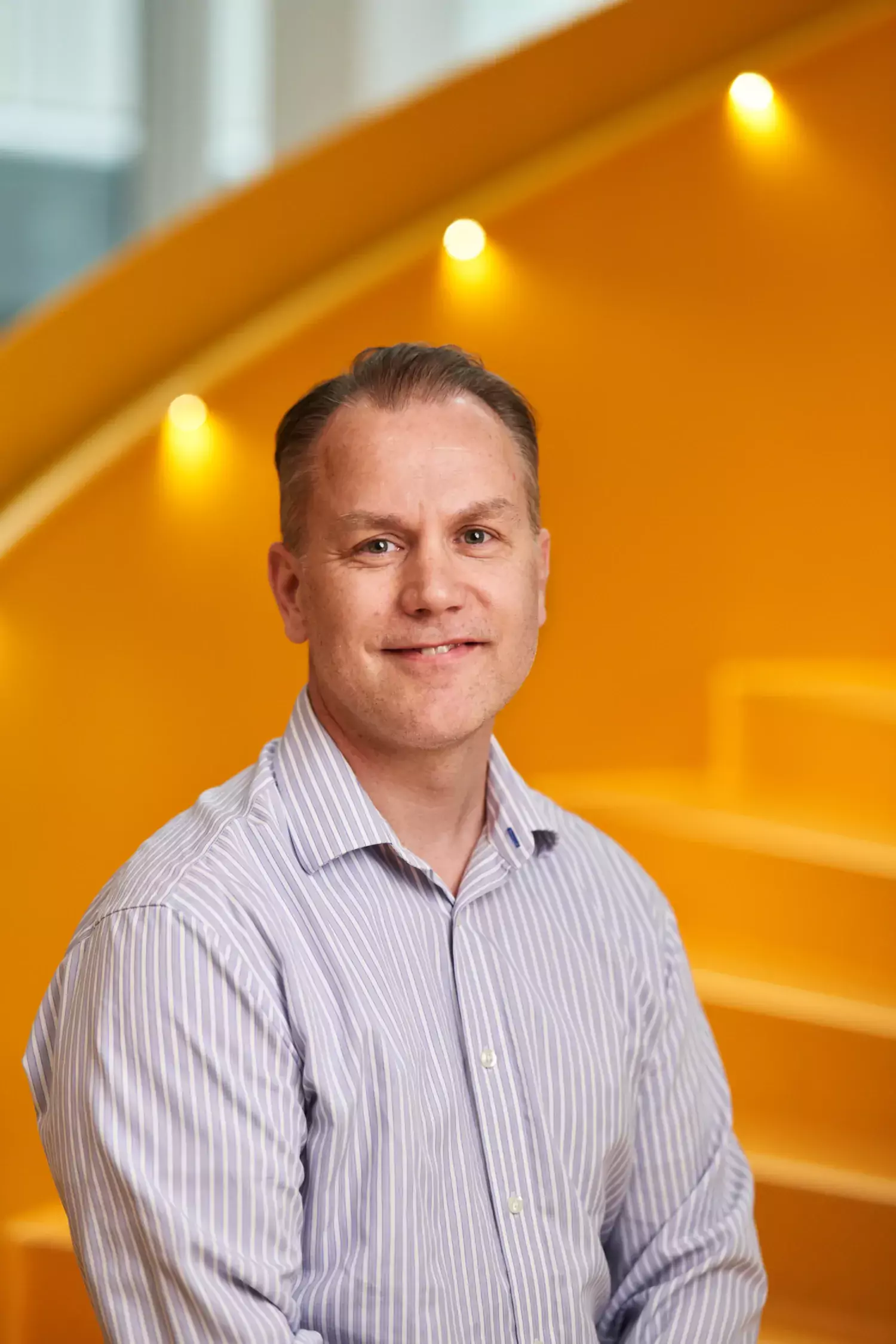 Professor Andreas Lundqvist. Photo: Erik Flyg
What are you researching?
"I'm researching the role of the immune system in cancer. Just over a decade ago, a new form of cancer therapy was launched that operates by boosting the immune system – what's known as immunotherapy. We're trying to ascertain what decides whether these treatments will work for the individual patient with metastasised tumours."
What does it involve?
"Part of our research involves the detailed study of the activity of different parts of the immune system before, during and after antibody immunotherapy and how it's connected to therapeutic responses. Our aim is to find biomarkers that can predict therapeutic responses and the risk of serious adverse reactions.
We're also studying what drives inflammation in a tumour. It's a good sign when a tumour is inflamed, as we know that in such cases patients generally respond better to immunotherapy. However, many tumours are not inflammatory, and we're trying to find out why.
Collaboration with other groups – local, national or international – is foundational to our research. As a lab group, we're dependent on effective collaborations with clinics, but we also work with other lab groups. One example of the latter is our research in the field of cell therapy, in which we activate and cultivate immunological T cells outside the body and then return them in billions to the patient."
What do you hope to achieve?
"I hope that my research will help to improve treatment outcomes for more cancer patients not only by generating new knowledge that will make existing therapies more efficacious, but also by enabling the development of new ones."
Text: Anders Nilsson, in translation from Swedish
First published in the booklet 'From Cell to Society 2023'
About Andreas Lundqvist
Professor of Oncological Immunotherapy at the Department of Oncology-Pathology
Andreas Lundqvist was born in Stockholm in 1975 and raised in Köping. He graduated with a degree in chemical engineering from KTH Royal Institute of Technology in 1997, after which he enrolled at Karolinska Institutet as a doctoral student, earning his PhD in 2003.
From 2003 to 2009, Lundqvist researched at the NIH's National Heart, Lung and Blood Institute, Bethesda, USA – until 2008 as a postdoc and thereafter as a staff scientist. In 2009, he returned to Karolinska Institutet and began to assemble his research group. He was made docent in 2012.
Andreas Lundqvist was appointed Professor of Oncological Immunotherapy at Karolinska Institutet on 1 February 2023.