Studying stroke- and dementia-related speech disorders
Dementia and stroke often cause problems with speaking and swallowing. Speech and language pathologist Per Östberg researches ways to improve our understanding of these problems and facilitate their treatment.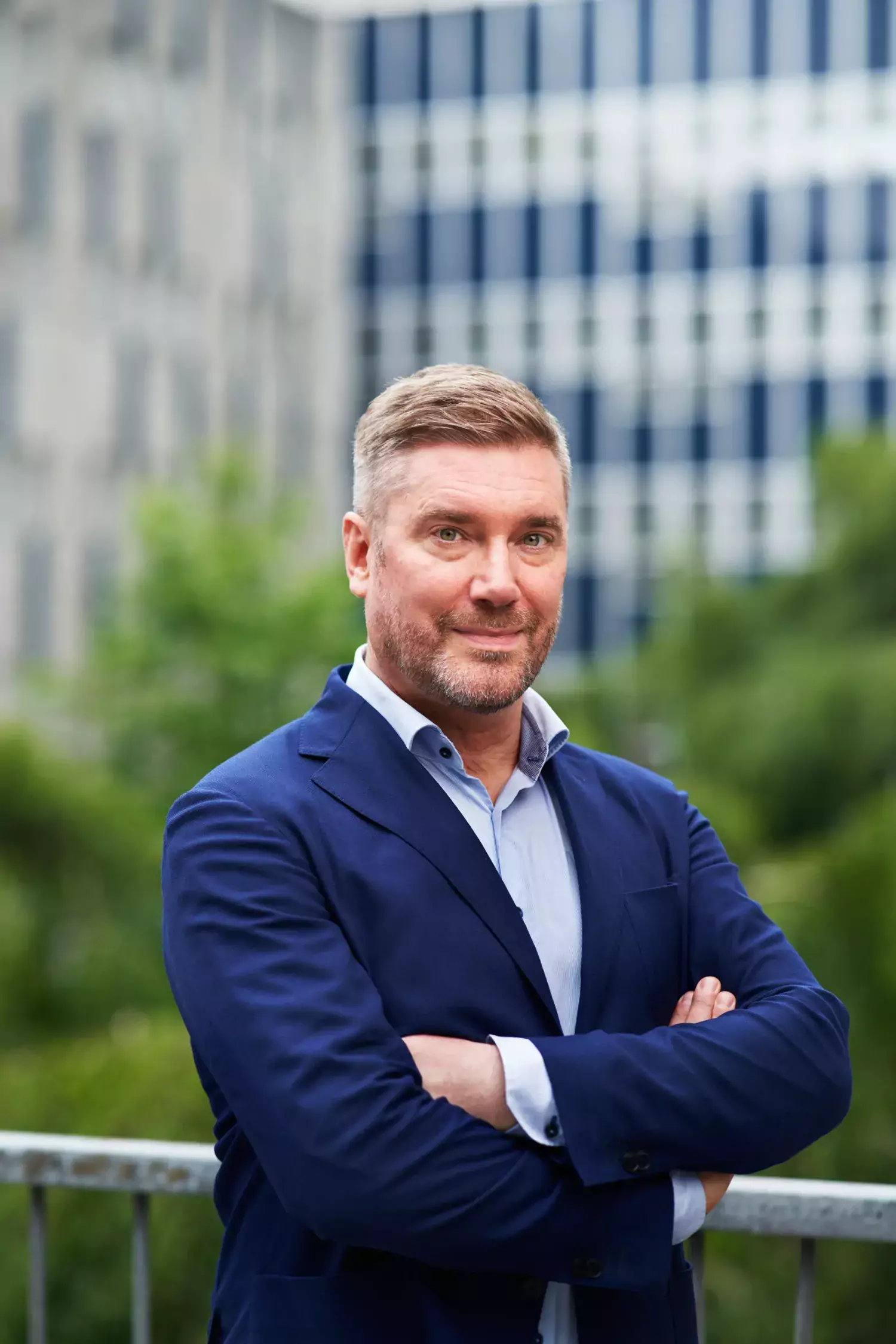 Professor Per Östberg. Photo: Erik Flyg
What are you researching?
"I'm a speech and language pathologist and am researching how speech and language are affected in patients with brain damage caused by stroke or dementia. Many of these patients suffer speech problems, which has serious implications for them in their everyday lives. I'm also researching swallowing difficulties in such conditions, which is a related problem."
What do you hope to discover?
"Language disorders manifest themselves differently depending, in part, on which part of the brain has been damaged. We're trying to describe this complexity and map out the link between symptoms and brain function. Our aim is to learn more and make it easier for health professionals to help such patients. More detailed knowledge about the variation of problems will make us better placed to adapt intervention to the individual patient.
One example is our research on a form of speech apraxia, which my former doctoral student Helena Hybbinette, now a postdoc, works with. Here we've demonstrated a link between recovery from apraxia of speech and recovery of right-hand function after stroke. We've also shown that a high degree of communication between certain parts of the cerebral hemispheres soon after stroke seems to be associated with better recovery from speech apraxia.
In another project, doctoral student Fredrik Sand Aronsson is studying how patients' written language changes during the early stages of dementia."
What's your next step?
"An important question is how AI can benefit speech pathology. AI-based diagnostic support and AI as a conversational partner during rehabilitation are two possibilities. We've contacted skilled technical researchers and are having conversations about such collaborations."
Text: Anders Nilsson, in translation from Swedish
First published in the booklet 'From Cell to Society 2023'
About Per Östberg
Professor of Speech and Language Pathology at the Department of Clinical Science, Intervention and Technology
Per Östberg was born in 1969 and raised in Dalarna. He studied speech and language pathology at Karolinska Institutet, becoming a registered pathologist in 1993. Since then, he has been working clinically as a speech and language pathologist in geriatric care and with neurological patients, since 2013 at Karolinska University Hospital.
Per Östberg earned his PhD from Karolinska Institutet in 2008. From 2008 to 2012, he was active at Uppsala University and Uppsala University Hospital. He returned to Karolinska Institutet in 2013 and was made docent that same year.
Per Östberg was appointed Professor of Speech and Language Pathology at Karolinska Institutet on 15 May 2023.