Researchers try to break vicious circles
ADHD increases the risk of going off the rails in life, with research showing that alcohol and substance abuse and criminal behaviour are overrepresented among sufferers. But can a downward life spiral be arrested by the right treatment? We spoke to the researchers behind two current projects, and to Tomas Arhén who has ADHD.
ADHD makes life difficult in many ways and can easily lead to exclusion and social problems. Although most people with ADHD cope well nevertheless, research shows that they are at greater risk of turning to alcohol and substance abuse and crime.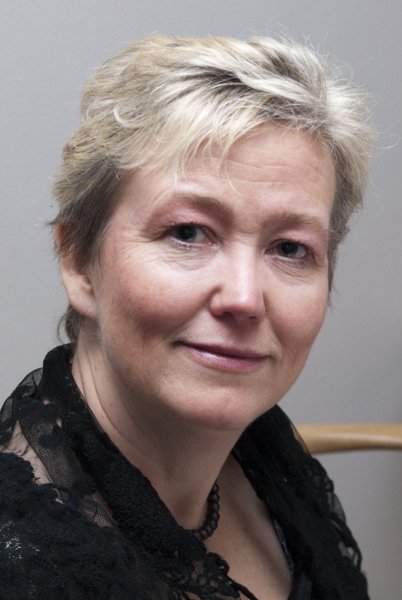 Ylva Ginsberg, credit: KI.
Psychiatrist Ylva Ginsberg, also a researcher at the Department of Clinical Neuroscience, is heading up a research project with the Swedish Prison and Probation Service that is looking into ADHD in men in Norrtälje prison. Ginsberg's experience in investigating and treating people with ADHD meant that it felt right for her to take charge of the project.
"Many of my elderly patients had previously had problems with criminal behaviour," says Ginsberg. "It felt only natural that I should try to do something at an earlier point, before people with ADHD end up in prison, or at least before they go back into society.
"The Swedish Prison and Probation Service had spent a long time thinking about why they weren't managing to help some of their inmates with problems in joining in with courses and various forms of activity that required concentration and cooperation."
Special ADHD section
The first thing that Ginsberg and her colleagues did was organise a course on ADHD and other neuropsychiatric disorders for all of the prison staff. A special ADHD section with 12 places was set up, where the inmates could live in turn while the researchers investigated them for symptoms of ADHD.
The project has now been running for four years and the first results have just been published: the researchers estimate that up to 40% of the inmates included in the project meet the criteria for an ADHD diagnosis. The equivalent figure for the general adult population is 2-4%.
The study of the prevalence of ADHD symptoms began with a questionnaire for 315 inmates. Some were then asked to undergo a more comprehensive neuropsychiatric investigation, after which 30 were diagnosed with ADHD. While just a few had been diagnosed previously, most had had some dealings with the child psychiatry service and social services when growing up. Ginsberg believes and hopes that ADHD will be spotted more quickly in the children of today.
"These people haven't been picked up, treated or given support for their disability," she says.
Many of the inmates diagnosed with ADHD have children, several of whom are also being investigated for ADHD at the parents' request.
"They don't want their children to go down the same path as they did," says Ginsberg.
One result that surprised Ginsberg was that a large proportion - 25% - of the inmates with ADHD were also considered to have autism-like disorders.
"We should be aware of this in the future," she says. "Prison is a tough environment and there is a risk that these people could fare very badly."
Testing the medication
Ginsberg believes that ADHD is overrepresented among criminals because of the social problems that this disability often leads to. Children with ADHD are particularly prone to conflicts with friends, can easily be excluded from school and can often find it hard to get or hold down a job when they are older. The combination of exclusion and impulsiveness increases the risk of various types of criminal behaviour.
The researchers are now investigating whether treatment with methylphenidate can alleviate the symptoms in those inmates who were investigated in depth and increase their ability to function. While the medication has a tried-and-tested effect on ADHD symptoms, it was not clear whether it would help this particular group.
"Many of them also have other mental health disorders, and would normally be filtered out in drugs trials," says Ginsberg. "But we wanted to see how the medication works in a real-life situation on the male inmates who are actually there."
The researchers are looking not only at how the out-and-out ADHD symptoms change, but also at how other factors such as perceived quality of life and participation in prison activities are affected. Although the effects have yet to be scientifically established, Ginsberg believes that this approach has exceeded expectations. The Swedish Prison and Probation Service considers the improvement to have been so clear that it has already started to use this method in several institutions.
Alcohol and substance abuse
All of the men in Norrtälje prison who were diagnosed with ADHD had had some form of alcohol and substance abuse problem in life. The link between alcohol and substance abuse and ADHD is being researched more closely by Maija Konstenius, psychologist and researcher at the Department of Clinical Neuroscience.
She explains that the lifetime risk of alcohol and substance abuse is roughly twice as high in people with ADHD. In the past it was often assumed that this higher risk related primarily to amphetamines and other drugs that stimulate the central nervous system, since low doses of amphetamines are used as medication for ADHD. However, this has been disproved.
"You can just as easily try to self-medicate with alcohol, and it's by no means clear that it's the self-medication that's the number-one driving force," says Konstenius. "The problems you have are a very individual thing, as is how you try to deal with them."
The researchers are working on a project to map the prevalence of ADHD in people who ask for help with substance and alcohol abuse problems. The research is part of a larger project being carried out by an international network of research groups from ten countries.
Konstenius is also investigating whether treatment with methylphenidate can help alleviate ADHD symptoms in amphetamine abusers, and also reduce the risk of relapses into abuse. The participants in the study were recruited from three prison institutions in the Stockholm area.
A pilot study has now been completed, involving over 30 amphetamine abusers with recently diagnosed ADHD. One of the participants is Tomas Arhén, who has many years of serious amphetamine abuse behind him. He did not hesitate to volunteer when he heard about the study.
"I saw it as a chance to move on, and perhaps to get an explanation for my problems," he says. "I'd suspected that I'd got something like this. If there was a medicine that'd help, that'd be great."
Walked away from the drugs
The study meant that Arhén underwent an investigation and was diagnosed with ADHD. He was obliged to remain drug-free before the study, and was then given tablets over 12 weeks which may or may not have been a placebo. At the same time he went to the Magnus Huss clinic at the Center for Dependency Disorders in Stockholm twice a week for tests and therapy.
"I went up and down, some days I felt better and was sure that the medicine was helping, but others I thought I'd been given the placebo," says Arhén. "And then they actually told me that I'd been taking the placebo."
The researchers subsequently revealed that all of the participants' ADHD symptoms had improved, and that there was no difference between the group that had been given the medication and the group on the placebo.
"The next step will be to increase the dose so we can see when it has an effect on this group," says Maija Konstenius.
Arhén now takes medication for ADHD a few times a day when he feels that his attentiveness is beginning to wane. He is convinced that his ADHD played a role in his substance abuse problem.
"I've never felt that I'm a typical substance abuser," he says. "The drugs were just something I needed to make me feel normal. It was only when I didn't do them that I felt crazy."
It is largely thanks to his new medication, in the right dose, that he has been able to walk away from the drugs. Although the medication is another type of drug, it is playing a very different role in his life.
"I used to spend a lot of time hunting out drugs to give me some kind of kick," says Arhén. "But I've left all that behind. I no longer feel that I have to chase something outside of myself, these days it's all about getting me to work properly."
Text: Ola Danielsson, first published in Swedish in Medicinsk Vetenskap no 1, 2011.