Old drug proved more effective against MS
Anders Svenningsson has laid the groundwork for the evidence-based use of the substance rituximab in the treatment of MS, leading to better health for the patients and lower costs for society.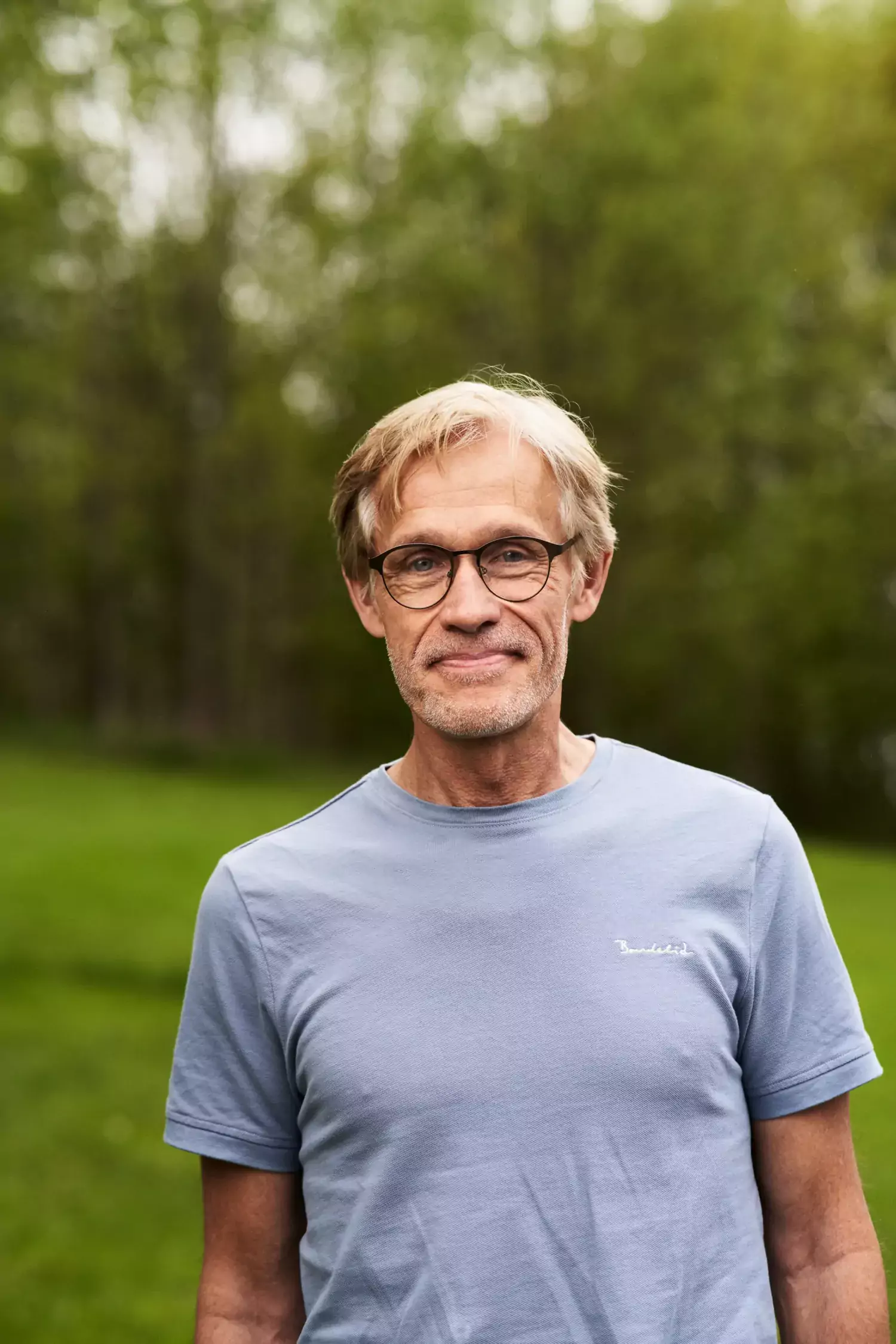 Professor Anders Svenningsson. Photo: Erik Flyg
What are you researching?
"I work clinically as a neurologist and am motivated in my research by whatever can be of immediate use for my patients. In the past 15 years, my research has primarily concerned the use of the drug rituximab in the treatment of multiple sclerosis, or MS. It's really intended for other diseases and its use for MS is designated 'off label'."
How did this begin?
"Data were published in 2008 suggesting that rituximab was effective against MS, but the manufacturer wasn't interested in pursuing the matter since the patent was about to expire. Since considerable patient benefit was at stake, we decided to study it ourselves, without the involvement of the industry. Since then, we've gradually accumulated the necessary evidence, step by step. One milestone is our large, randomised phase III study, published in 2022, confirming its excellent prospects. Rituximab was clearly more effective against MS than the drug that had been ranked as the first-choice option when the study began. The paper has drawn a lot of attention and led to a number of new international studies. The fact that the patent is expiring also means that using rituximab for MS provides substantial savings for society – around a billion kronor a year in Sweden alone."
What next?
"A small group of patients can't be treated with the standard rituximab protocol because their immune systems are affected too much. How we're to adapt the treatment to their needs will be an important question going forward. I'm also considering tackling a similar case involving the extended use of an older drug, which is showing promising results against another neurological disease."
Text: Anders Nilsson, in translation from Swedish
First published in the booklet 'From Cell to Society 2023'
About Anders Svenningsson
Professor of Neurology specialising in Neuroinflammatory Diseases at the Department of Clinical Sciences, Danderyd Hospital
Anders Svenningsson was born in 1960 in Emmaboda in southern Sweden. He studied at Gothenburg University, from where he graduated with a medical degree in 1987. From 1989 to 1990, he researched at the Mount Sinai Medical Center, Miami, USA. Since earning his PhD at Gothenburg University in 1996, he has been a researcher at Karolinska Institutet. He was made docent in 2001.
Svenningsson became a neurologist in 1998 and a consultant at Danderyd Hospital in 2015.
Anders Svenningsson was appointed Professor of Neurology specialising in Neuroinflammatory Diseases at Karolinska Institutet on 1 April 2023.