Helping to improve joint replacement surgery
Arkan Sayed-Noor researches orthopaedic surgery. He examines which factors are the most important for successful results and has taken a particular interest in biomechanical and geometrical restoration after joint replacement surgery.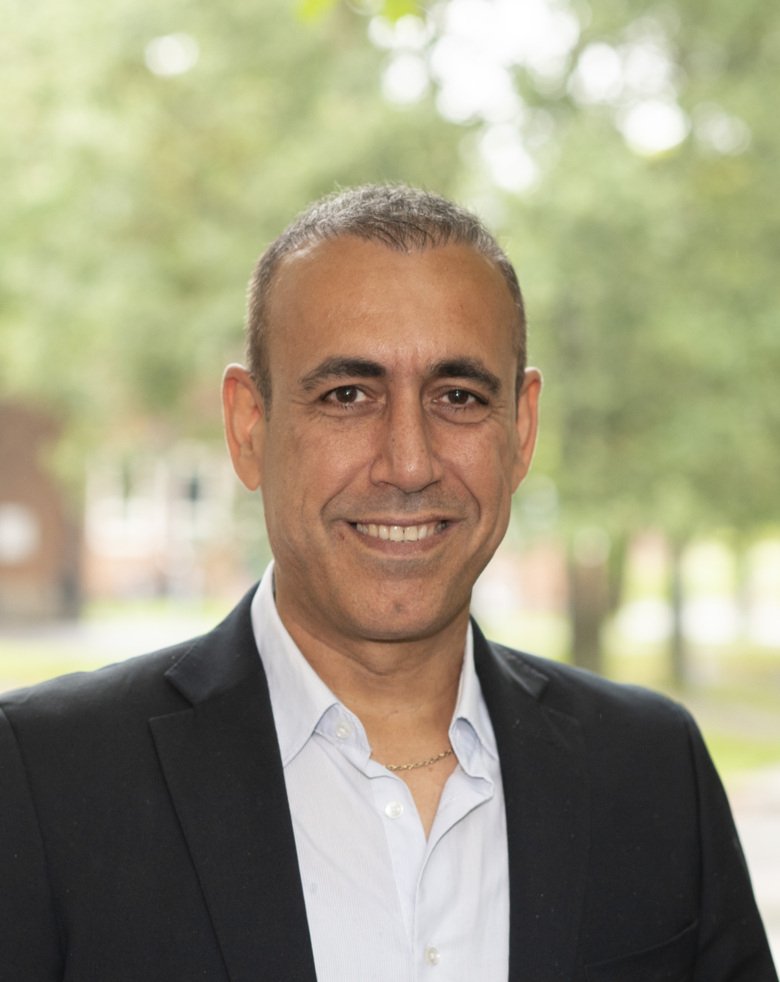 Arkan Sayed-Noor is an MD and Professor of Orthopaedics. Photo: Ulf Sirborn
What are you researching?
"My research is closely tied to my clinical work as an orthopaedic surgeon. I'm especially interested in prosthetic hip and knee surgery, but my work as a supervisor for doctoral students at a regional hospital has really broadened my field. I'm proud of how we've established a vibrant research environment over the past decade at my former workplace, Sundsvall County Hospital."
What do you hope to discover?
 "I'm trying to ascertain what factors before, during and after orthopaedic surgery determine the success of the outcome. They include everything from the patient's general state of health and lifestyle to the surgeon's choice of method and to issues related to rehabilitation and complications. An important aspect of my research is studies of how biomechanical and geometrical restoration and prosthetic positioning after joint replacement affect the outcome in the form of gait, strength, pain and so on."
"One thing I have shown is that the results of the operation are better if the surgeon takes account of the fact that patients often have legs of slightly different length before surgery and a musculature that is adapted accordingly. I've also gradually become more interested in issues to do with the patient's life quality and experiences. A small group of patients end up dissatisfied even though the operation was a medical success, and we need a better understanding of why this is."
What has the move to KI meant to you?
"It's a new chapter in my research career. I now have the privilege to lead a large KI research group at Stockholm South General Hospital, so to start with I'll be putting a lot of my energy into getting to know the group and the work they're doing. I'm also looking forward to developing collaborations with other parts of KI at a later date. Eventually, I'd love to get involved in preclinical research on osteoarthritis disease mechanisms, where orthopaedics overlaps with rheumatology, and I think it'll be of benefit for research to take both perspectives."
Arkan Sayed-Noor
Professor of Orthopaedics at the Department of Clinical Research and Education, Stockholm South General (Söder) Hospital
Arkan Sayed-Noor was born in Baghdad, Iraq, in 1973. He graduated with a medical degree from Baghdad University in 1997 and received his Swedish MD licence in 2001. In 2008, Sayed-Noor obtained his PhD at Umeå University, where he remained as a researcher until February 2021. He was made docent in 2013 and professor in 2019.
As a clinician, Sayed-Noor worked at Sundsvall County Hospital from 2001 to 2021. He became a specialist in orthopaedics in 2008 and was made a consultant at Stockholm South General Hospital in February 2021. He is an examiner for the Fellowship Examination of the European Board of Orthopaedics and Traumatology (FEBOT).
Arkan Sayed-Noor was appointed Professor of Orthopaedics at Karolinska Institutet on 1 January 2021.
Text: Anders Nilsson
First published in the booklet From Cell to Society 2021