"A shiver through my body"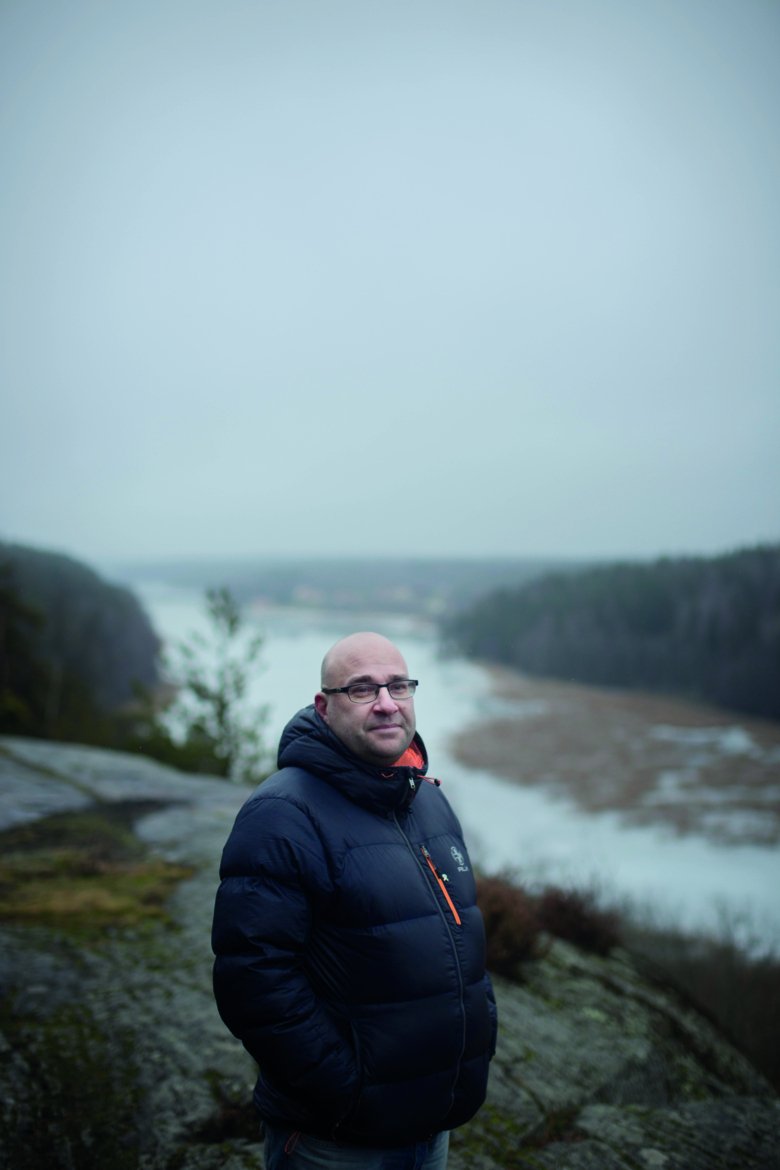 Kim Stevsnborg. Photo: Rebecka Uhlin.
First published in Swedish in Medicinsk Vetenskap No 1/2018. Written by Maja Lundbäck.
Name: Kim Stevnsborg
Age: 42
What: Underwent homing treatment for the uncommon type of lung cancer ALK positive non-small cell lung cancer.
"It's easy to get bitter about dying, but my daily life is the same as before so I focus on the children and other things that make me happy. I work full time and my old doctor thinks I'm a miracle. But sure, I'm tired in the evenings and usually go to bed once I've tucked the kids in for the night.
I never thought about cancer when I had a cough for a long time, but when I finally went to the doctor on my wife's advice, the X-rays showed something in one lung. A shiver ran down my spine when I got the news that I had an unusual kind of lung cancer that had spread to kidneys, liver and skeleton.
After several treatments with chemotherapy, among other things, I felt how life came back. But during a trip on holiday, I came down with a headache that wouldn't go away. An examination showed 11 tumours in my head. It felt completely surreal because I didn't feel so bad.
A research study on a new homing treatment changed my entire situation. I am forever thankful that I got to join that study. The tumours in the lung decreased to a fifth. After a while, I was forced to change to a different homing medication to reduce the tumours in the brain, but that also worked well, new X-rays showed just four tumours were left.
It was four years ago since I found out that I had lung cancer and my oldest daughter, who is almost 10 years old, has known about my sickness from the beginning. I told my 6-year-old that dad might not always feel as well. Because now I am soon going to begin chemotherapy against a tumour in my liver.