2018 Scientific Symposium
The 2018 scientific symposium co-organised between MWLC and local universities in Hong Kong explored possibilities of collaboration.

This was the second opportunity for our scientists, both from the Hong Kong and Stockholm nodes, to connect with other researchers from universities in Hong Kong, and further explore possibilities of collaboration. It was a densely packed day with 20 presentations limited to twenty minutes each on various topics.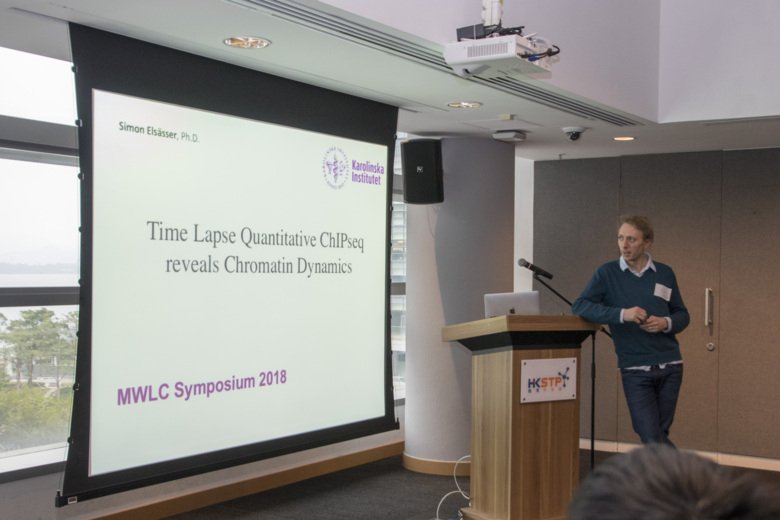 Dr. Simon Elsässer, one of our Lau Fellows, spoke at the symposium.
The four sessions covered topics on epigenetics of stem cells, biomedical engineering, tissue repair and gene-editing. During breaks the participants mingled and exchanged ideas.
The 2018 scientific symposium took place on 30 January 2018 and was co-organised by MWLC, Aarhus University, BGI, Hong Kong Baptist University, Hong Kong University of Science and Technology, The Chinese University of Hong Kong, The Hong Kong Polytechnic University and The University of Hong Kong.