Impact Challenge - Learn how to apply design thinking to solve health-related needs
Join us for KI's Impact Challenge event on May 12-13, where you'll have the opportunity to work on a pressing need in today's society "How to increase physical activity among young people".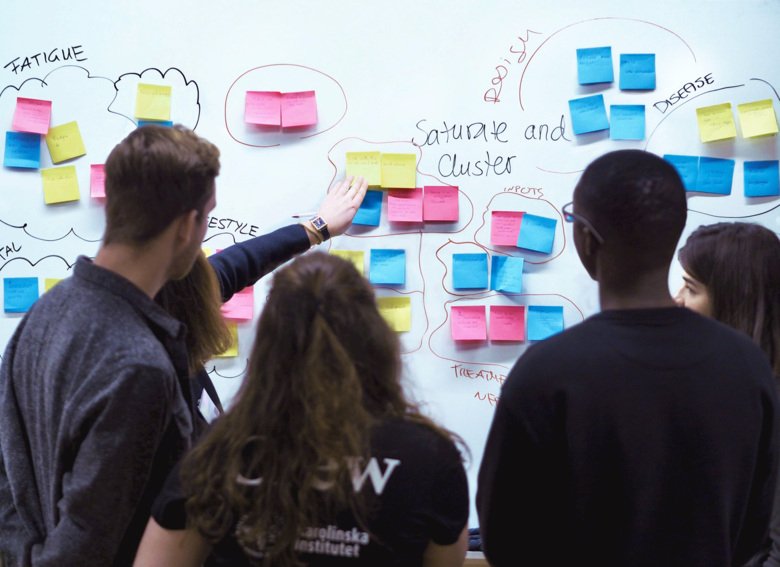 Impact challenge Photo: N/A
This event welcomes undergraduate and postgraduate students who are interested in health innovation. Throughout the event, you will attend inspiring lectures, collaborate in mixed teams from KI's different educational programs, and learn how to apply the so-called design thinking methodology, a method based on the designer's way of working to address users' needs. Additionally, you will receive pitch coaching to enhance your ability to effectively present your solutions to a panel of judges.
The aim is to give you an understanding of innovation to carry with you through your studies and into your careers. Don't miss this chance to engage with the process and be a part of finding solutions.
Register now to secure your spot!
https://www.eventbrite.se/e/impact-challenge-tickets-598049832147
Schedule
(The schedule will be updated to include more details closer to the event.)
Friday 12th of May

15.30 - 16.30 Registration, Meet your team
16.30 - 18.00 Inspirational talks
Saturday 13th of May
08.00 - 09.00 Breakfast
09.00 - 10.15 Introduction to Design Thinking
10.15 - 11.00 Teamwork
11.00 - 13.00 Lunch
13.00 - 18.00 Teamwork
17.00 - 18.00 Dinner
18.00 -18.30 Live Pitching Contest
18.30 - 21.00 Impact Challenge mingle
Collaboration 
Karolinska Institutet Innovations