Unit of Occupational medicine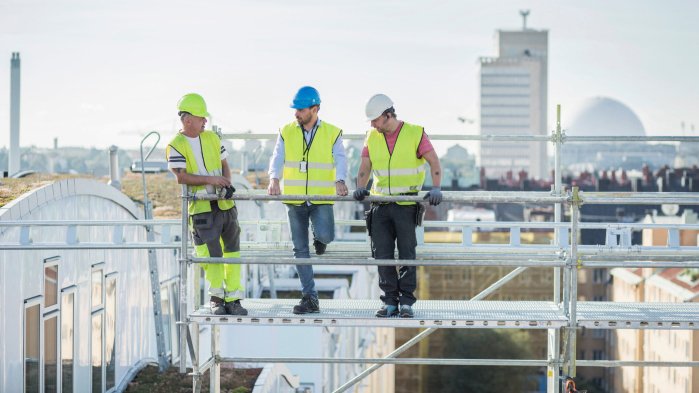 Photo: Getty Images
The aim of our research is to identify and prevent chemical, physical, ergonomical and psychosocial health hazards in the work environment. Our main activities include research, education and dissemination of information. The unit takes part in education of medical students, occupational health nurses and physicians, and specialists in occupational and environmental medicine. The unit is closely associated with the Centre for Occupational and Environmental Medicine at Stockholm County Council. The unit has four overall orientations:
Occupational epidemiology and exposure assessment - OCEAN
The research is focused on occupational epidemiology and exposure assessment methods. Focus has long been on occupational chemical exposures, cancer and cardiovascular diseases but recently we have added exposure to noise to our research program. Examples of findings include quantification of the smoking-adjusted risk of lung cancer and myocardial infarction after occupational exposure to motor exhaust and particles. We have improved exposure assessment methods and have developed and applied Job Exposure Matrices (JEMs) for a large number of occupational exposure factors.
Working life, ergonomics, psychosocial factors, and health - WEPH
The research group takes a main interest in musculoskeletal disorders and psychological distress as consequences of unfavourable working life- and labour market conditions. One area of research is to investigate work life exposures and musculoskeletal disorders and to develop methods for evaluation of ergonomic interventions. Another area of research is to estimate how social and psychosocial factors in early life affect later health and social achievement. We also investigate to what extent such factors, by themselves or in combination with other factors may contribute to health differences between socioeconomic groups, occupations, educational groups, and persons with different psychosocial work environments.
Work and stress, physiological responses -WASP
The group focuses on stress reactions at work and risk perception of new environmental exposures. We evaluate physiological markers of psychological stress in relation to individual and work related risk factors as well as to assess intervention programs e.g. offered by occupational health services. Sleep quality is estimated by sleep diary and actigraph recordings and heart rate variability is analysed based on 24-hour recordings. On-going research also includes studies on sleep quality as a prognostic marker of wellbeing and sickness absence. WASP is a partner in Stockholm Stress Center.
The New World of Work
(Research group Theo Bodin)
The ever-changing economic environment and technological advancements have led to the emergence of a variety of non-standard work arrangements which impacts health and work environment. Repeated economic cuts and changed management in the human service industries has furthermore led to increased psychosocial hazards for a large part of the workforce, particularly the female one. In this group we aim to deepen the understanding of how non-standard work arrangements and various psychosocial stressors in the workplace, not least workplace violence, affect individuals, families and communities and how these contribute to inequalities in work environment, health and well-being. We use multiple methods including quantitative, qualitative, review and participatory research. The group also has extensive international collaboration with researchers from Belgium, Spain, Chile, USA and Canada and other countries.
Head of Unit