Supporting schools with the prevention of mental ill health at the workplace: a randomized controlled trial evaluating implementation strategies effectiveness
Given today's high prevalence of mental ill-health and related sick-leave among teachers an urgent need exists for a more sustainable working life for this professional group. One way of doing this is by improving schools' social and organizational risk management. Recent reports have shown that many schools in Sweden lack a structured approach to the management of social and organizational risks.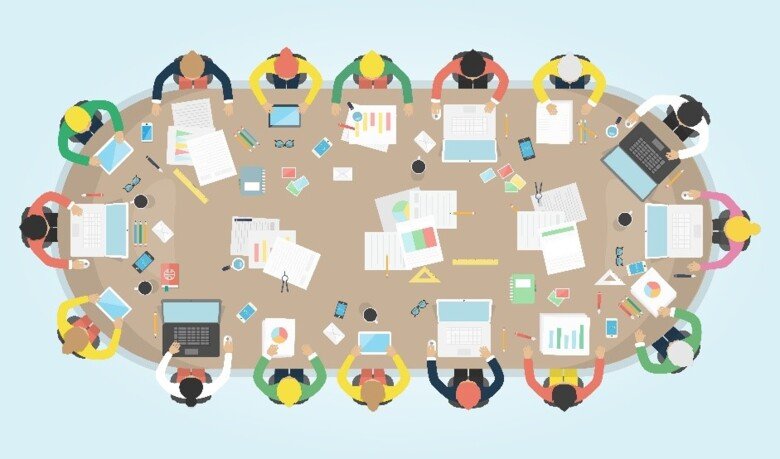 Round table Foto: N/A
Summary
In 2015, we launched the first Swedish occupational health guideline to support a structured prevention of social and organizational risks at the workplace. The long-term goal of this project is to support the implementation of this guideline within schools in order to improve the social and organizational risk management and in doing so reduce risk factors for mental ill-health and related sick days. The objective of the project is to fill the current research-to-practice gap by conducting a cluster-randomized controlled trial that compares the effectiveness of a multifaceted implementation strategy versus a single implementation strategy for implementing the guideline in schools. The rationale is that schools that receive support in implementing the guideline through multifaceted strategies are more responsive to working in a structured and systematic manner with the management of social and organisational risks at their workplace than schools that only receive the single strategy. 
Method
The project is conducted among primary schools of two municipalities in Sweden. The single implementation strategy is an educational strategy (an educational meeting). The multifaceted strategy consists of the educational meeting, an implementation team and a series of workshops. The outcome measure of implementation effectiveness is guideline adherence. The outcomes of intervention effectiveness include demands at work, work organization and job contents, interpersonal relations and leadership, presenteeism, work performance, recovery, work-life balance, work-engagement, self-reported stress, self-perceived health, sickness absence and psychosocial safety climate. Process outcomes as well as barriers and facilitators influencing the implementation process are assessed. Data are collected at baseline, 6, 12, 18 and 24 months by mixed methods (i.e. survey, focus-group interviews, observation).
Results
Baseline data on teachers work environment collected as part of the project showed that teachers reported relatively good general health but experienced high stress, high work pace and emotional demands, low influence at work and a poor psychosocial safety climate. These factors were especially prominent among female teachers. Both women and men experienced good development possibilities and high work engagement. Results on implementation and intervention effectiveness will be reported in 2020-2021. 
Publications 
Kwak et al. Implementation of the Swedish Guideline for Prevention of Mental ill-health at the Workplace: study protocol of a cluster randomized controlled trial, using multifaceted implementation strategies in schools. BMC Public Health (2019) 19:1668
Boström et al. Health and Work Environment among Female and Male Swedish Elementary School Teachers—A Cross-Sectional Study. Int. J. Environ. Res. Public Health (2020) 17: 227.
Researchers, project time, and financing
Participating researchers are Lydia Kwak (project-leader), Anna Toropova (postdoc researcher within the project), Christina Björklund, Irene Jensen, Charlotte Wåhlin, Kjerstin Stigmar, Liselotte Schäfer Elinder and Gunnar Bergström.
The project period is 2017-2019
The project is financed by AFA-insurance 
Contact