Research group Karin Modig: Cardiovascular diseases
We study the epidemiology of stroke, myocardial infarction, atrial fibrillation and related conditions in order to increase our understanding of the changing burden of cardiovascular diseases in the ageing population. Our work is based on Swedish population registers and the population-based AMORIS cohort, also held at the Institute of Environmental Medicine.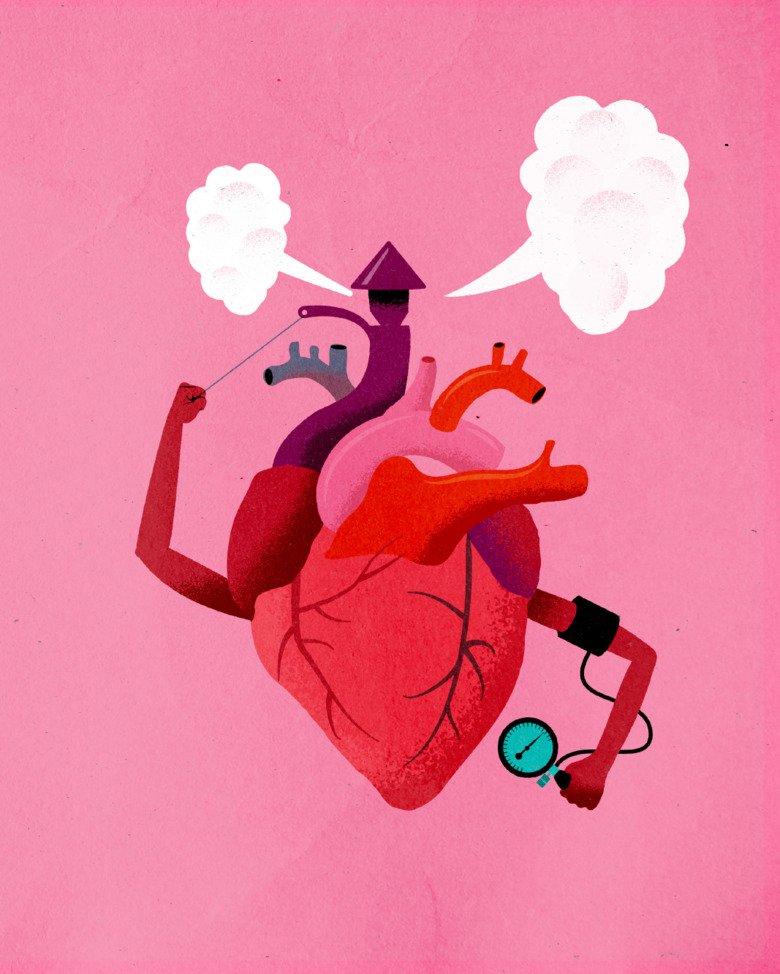 Illustration: Jens Magnusson.
Selected publications
Lipid levels in midlife and risk of atrial fibrillation over 3 decades-Experience from the Swedish AMORIS cohort: A cohort study.
Ding M, Wennberg A, Gigante B, Walldius G, Hammar N, Modig K
PLoS Med 2022 Aug;19(8):e1004044
The association of apolipoproteins with later-life all-cause and cardiovascular mortality: a population-based study stratified by age.
Ding M, Wennberg A, Ek S, Santoni G, Gigante B, Walldius G, Hammar N, Modig K
Sci Rep 2021 Dec;11(1):24440
Temporal trends in incidence, recurrence and prevalence of stroke in an era of ageing populations, a longitudinal study of the total Swedish population.
Modig K, Talbäck M, Ziegler L, Ahlbom A
BMC Geriatr 2019 Feb;19(1):31
Estimating incidence and prevalence from population registers: example from myocardial infarction.
Modig K, Berglund A, Talbäck M, Ljung R, Ahlbom A
Scand J Public Health 2017 Jul;45(17_suppl):5-13
Age-specific trends in morbidity, mortality and case-fatality from cardiovascular disease, myocardial infarction and stroke in advanced age: evaluation in the Swedish population.
Modig K, Andersson T, Drefahl S, Ahlbom A
PLoS One 2013 ;8(5):e64928
The aging population in Sweden: can declining incidence rates in MI, stroke and cancer counterbalance the future demographic challenges?
Modig K, Drefahl S, Andersson T, Ahlbom A
Eur J Epidemiol 2012 Feb;27(2):139-45