Reflections of collaboration between Stockholm trio and the University of Tokyo – Professor Agneta Richter-Dahlfors
Strategic partnership between Stockholm three major academic institutions, Karolinska Institutet, KTH Royal Institute of Technology and Stockholm University, and the University of Tokyo was launched in 2017. The Stockholm – Tokyo University Partnership has successfully held workshops in 2017, 2018, 2020 and 2021, providing a platform for researchers to execute multidisciplinary discussions, build relationships and facilitate strategic collaborations.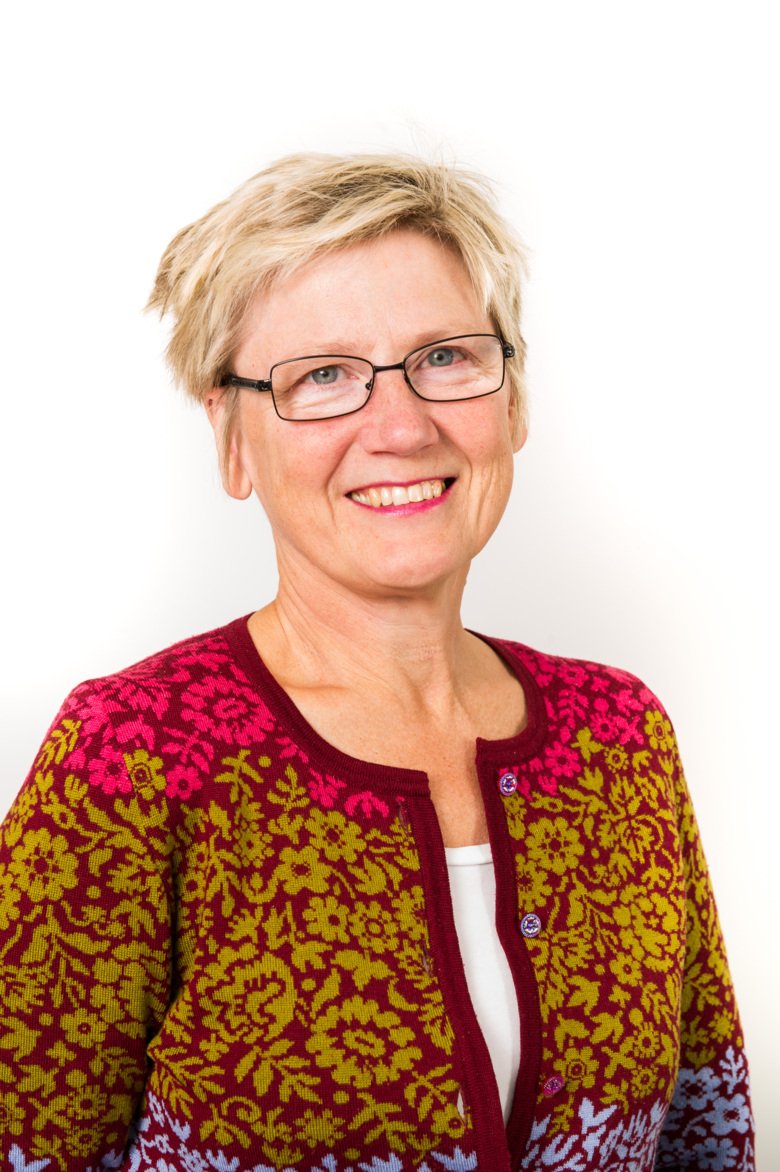 Agneta Richter-Dahlfors, Professor at the Department of Neuroscience Photo: Stefan Zimmerman
Interdisciplinary knowledge exchange
Agneta Richter-Dahlfors, professor in Cellular microbiology at Karolinska Institutet and in Chemistry and Biotechnology at KTH, is the founding Director of AIMES – Center for the Advancement of Integrated Medical and Engineering Sciences jointly supported by KI and KTH. She has participated in the workshops since 2018, responsible for the theme "Nano-Biomaterials" which later was broadened to "Biomaterials for Biomedical Engineering". She considers the workshops very successful.
In 2020, when the workshop was held in a digital format due to the pandemic, presentations given by the Stockholm/UTokyo scientists attracted 85 external participants from 13 countries, increasing to circa 100 from 21 countries in 2021. This stimulated to an interdisciplinary exchange of knowledge with the international scholars from other areas bringing exciting new information and ideas. Industrial partners and representatives from the medical sector were invited to the workshop for the first time in 2021, as Richter-Dahlfors claims that opinions from other stakeholders and actors are essential to successfully translate new development of biomaterial and biomedical sciences into societal use.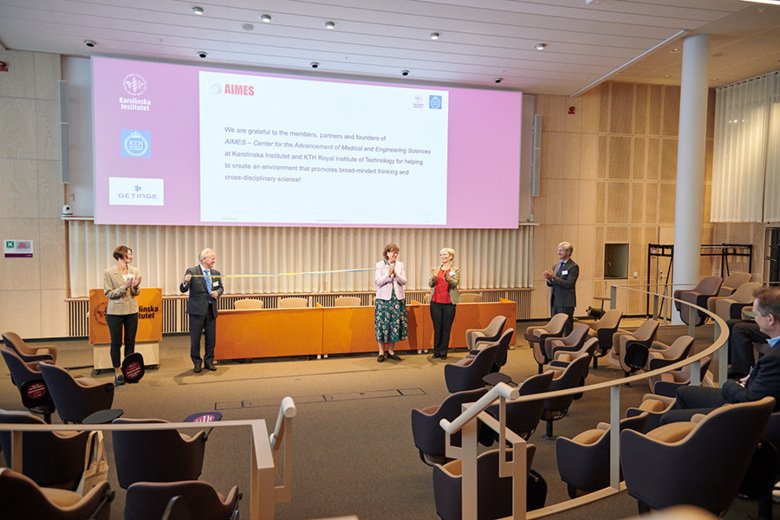 Presidents from KTH and KI tying knots during the inauguration ceremony of AIMES on 30 September 2020, in Biomedicum. Photo: Erik Flyg
To understand the Japanese culture and tradition
Professor Richter-Dahlfors has had an intriguing journey of academic collaboration with Japan that commenced in 2002. This has resulted in several distinguished joint publications, for instance, with Professor K. Ishihara from the Department of Bioengineering of the University of Tokyo and Y. Miyahara and T. Goda at Institute of Biomaterials and Bioengineering at Tokyo Medical and Dental University. She has also joint research projects with Professor K. Mikoshiba from the RIKEN Brain Science Institute, and associate professors H. Cabral and Y. Teramura from the University of Tokyo. She emphasizes that the key of nourishing the academic relationship with Japan is to understand the Japanese culture and tradition through social interaction, and workshops held under the Stockholm – Tokyo University Partnership offer great opportunities for scholars in Sweden to have direct contacts with the Japanese colleagues.
A great opportunity for networking
The workshops do not only allow researchers to assess new knowledge and ideas, but they serve also as great opportunities for networking leading to further interactivity with Japan. As a spin-off from the Stockholm – Tokyo University Partnership, AIMES sent researchers to Japan, funded by KI, for a collaboration with scientists at University of Tokyo. Furthermore, the research presented at the 2021 workshop has been selected for publication in a special issue of the highly reputed journal Science and Technology of Advanced Materials. Importantly, the workshops do not only stimulate networking between Swedish and Japanese scholars, but also between the Stockholm institutions. This is exemplified by AIMES scientists planning new collaboration project with their newly developed connections at Stockholm University.
The sky is the limit
The sky is the limit! This is how Professor Richter-Dahlfors feels when working with Japanese scholars, who always bring visionary and innovative ideas to the projects. She believes that great understanding of the cultural differences is essential to establish a good research collaboration, and the foundation of such understanding must be initiated by social contacts. She is very pleased with the outcome of the Stockholm – Tokyo University Partnership so far, and looks enthusiastically forward to meeting the innovative Japanese researchers in future workshops.
Further collaborations after the workshops:
Joint projects and publications with the University of Tokyo
New collaboration with Stockholm University
Joint publication on the journal of Science and Technology of Advanced Materials