Kirsty Spalding and Bennie Lemmens granted with The Mark Foundation for Cancer Research ASPIRE Award
The Mark Foundation for Cancer Research granted two Karolinska Institutet's principal investigators, Dr. Kirsty Spalding and Dr. Bennie Lemmens with ASPIRE (Accelerating Scientific Platform and Innovative Research) Awards. This is the first time that The Mark Foundation has awarded researchers from Sweden. They were selected as scientists who have an innovative approach to solving impactful problems in the cancer field.
The ASPIRE Award promotes high-risk, high-reward projects that aim to answer key feasibility and proof-of-concept questions in an accelerated timeframe. Kirsty Spalding's project is entitled 'Targeting fat cells to reduce breast cancer progression and metastasis in humans' and Bennie Lemmens works on 'Direct visualization and control of DNA replication kinetics in single cells and cancer tissues by X-MARK'.
The Mark Foundation for Cancer Research actively partners with scientists to accelerate research that will transform the prevention, diagnosis, and treatment of cancer. The Mark Foundation fulfills its mission by supporting groundbreaking science carried out by individual investigators, multi-disciplinary teams, and inter-institutional collaborations in the United States, Europe, and across the globe. Recognizing the obstacles that prevent scientific advances from improving patient outcomes, The Mark Foundation maintains a nimble, high-impact approach to funding cancer research that bridges the gap between bench and bedside through grants and early-stage venture investments.
Since 2017, The Mark Foundation has awarded more than $140 million in grants to enable innovative basic, translational, and clinical cancer research, including drug discovery. The Mark Foundation also has a robust and growing portfolio of investments in oncology companies developing novel therapeutics and diagnostics. Through its research and venture arms, The Mark Foundation supports projects throughout their life cycle to ensure their highest chance of success in impacting the lives of patients with breakthroughs in cancer care.
Cancer Research KI had granted both Kirsty Spalding and Bennie Lemmens with the Blue Sky grant for Innovative Cancer Research & Technology in 2020 and 2019, respectively. This grant promotes innovative pilot projects that aim to demonstrate proof of principle and thereby provide the basis to obtain more funding going forward. Now, we talked to them to learn more about their research plans and an approach to innovative science.
Kirsty Spalding Foto: Martin Stenmark
Kirsty Spalding
Kirsty Spalding is originally from Australia, where she graduated with a Ph.D. in neuroscience. As a post-doc at Jonas Frisen's group at KI, she developed a carbon dating strategy to study adult neurogenesis. Until that point, her research and scientific interest had developed around neurobiology. A question, from the audience at a departmental presentation, sowed the seeds of curiosity for adipose biology.
Do adult humans make new fat cells?
"I became intrigued by a basic question, which I assumed would have been answered in adipose biology, which was whether or not adult humans make new fat cells. Without the burden of knowledge, I decided to study freshly isolated mature fat cells – something which took me (and my group) a while to realize, there was a reason why others were not doing it."
The properties of fat cells make it impossible to use well-established methods to study them. However, her drive for the unanswered questions and unsolved puzzles motivated her and the group to develop new platforms to study human adipose cells.
"Everyone in the team dove into the topic with the same level of ignorance and energy, which made a good combination. What was a lot of hard work in the beginning is now the strength of my group. Working on human biopsies is extremely interesting because of its direct relevance to the patient."
A link between cancer and obesity
Recent single-cell transcriptional data revealed a subpopulation of senescent fat cells in obese individuals. They aim to determine whether this subpopulation secrets pro-oncogenic factors and contributes to cancer progression, as this knowledge may identify new treatment strategies. As the lab developed novel flow cytometric, sequencing, and computational technologies, they can study the expression and secretion of pro-oncogenic factors in human adipocytes.
"As a non-cancer-biologist, I looked at the pathways and the overlapping genes. When I checked the genes in Pubmed one by one, I was struck that they all showed up in the cancer field. I became very interested in the overlap between obesity and cancer."
Dr. Spalding believes that fat receives bad publicity in current times. Getting rid of all fat would be devasting and very unhealthy for humans.
"Fat has a clear function but as the obesity epidemic increases people see mostly the pathological side of adipocytes."
Her group is very interested in the heterogeneity of fat cells and their involvement in healthy and pathological states.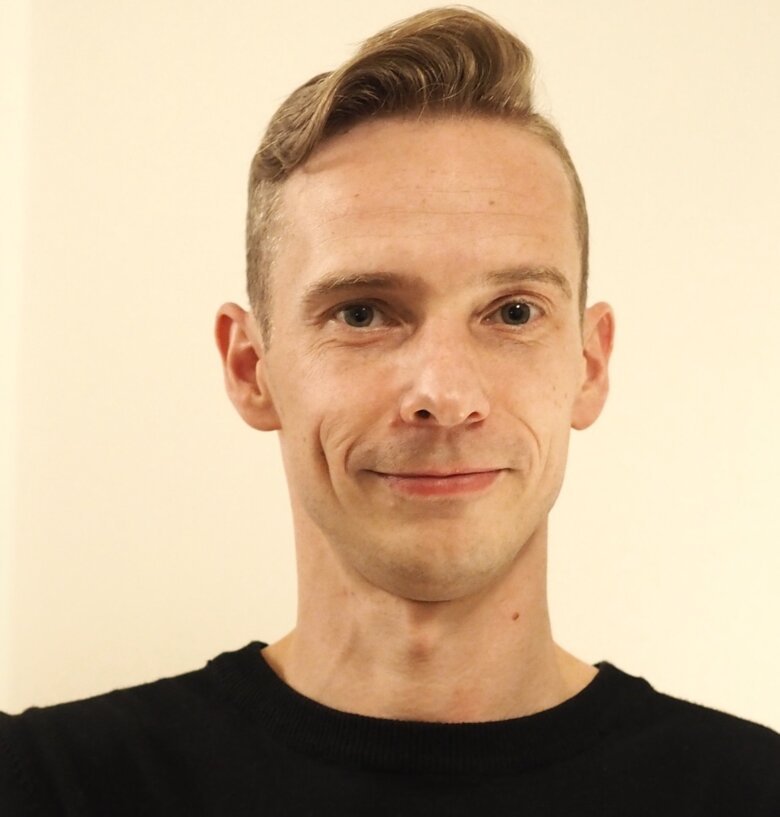 Bennie Lemmens
Bennie Lemmens
Bennie Lemmens obtained his Ph.D. in the Netherlands, where he studied DNA repair in the genetic model organism C. elegans. Then, he moved to Sweden to join Dr. Arne Lindqvist's group and learn more about human genetics and microscopy.
"During my PhD I got exposed to the power of classical genetics, but that was also the time that CRISPR/Cas9 became accessible, and I got involved in it early on. This was a moment for me to move to the human system as it was getting possible to use genetic tricks on complex organisms."
After two years, he moved to Professor Jiri Bartek's group, where he established his route for research. During that time, he was awarded the Blue Sky grant from CRKI and a starting grant from Swedish Research Council. This support helped him frame his idea, as well as gain more responsibility and independence at Bartek's lab.
"It helped my transition from research on DNA damage towards cells growth and the intrinsic challenges that comes along with it. I am very interested in DNA replication as it is a major source of mutations and thus a driving engine for becoming a cancer cell. Along with building genetic tools to study cell division and DNA replication, I found a surprising knowledge gap on how human cells start DNA replication. There are big questions to be answered that can bring new DNA replication mechanisms and more selective targets for the treatment of cancer patients."
"It is nice to see things happening"
Dr. Lemmens, together with Professor Jiri Bartek, aims to detect DNA replication kinetics in single cells, and at nanoscale resolution using X-MARK (eXpansion Microscopy Assay for Replication Kinetics). This is obtained by physically enlarging human genomes in their native cellular context. The data will be supported by a new super-resolution microscope.
"We are now getting into an era that we can see things for the first time that seemed unachievable before. It is difficult to know whether what you see under the microscope is true or not, so as a scientist I need to be careful to make conclusions. Hopefully, by seeing the same thing using two completely independent methods, we know it is true. The first technique reveals nanobiology by detailed microscopy and advanced image processing, and the second one via tissue processing and cell enlargement"
Drug-resistance
Current chemotherapies, aimed at blocking DNA replication in cancer cells, often mistarget normal cells too. Dr. Lemmens aims to uncover how human cell copy their DNA and determine the difference of these mechanisms between normal and cancer cells. These insights can shed a light on drug resistance that may lead to developing more efficient cancer treatments.
Both the ASPIRE award and the Blue Sky grant promote innovation, creativity, and a high-risk, high-reward approach. We asked Kirsty Spalding and Bennie Lemmens what these terms mean to them and what they aspire to while conducting their research.
Innovative science
"For me being innovative very much rests on being observative and not being restricted to the current convention. I follow what the data tells me and what is seen under the microscope. The observations that are outside the normal, the unexpected ones are always the most interesting." - Kirsty Spalding
"Innovation means to me being original and thinking outside the box. It usually involves applying a simple concept to complex biology and making a big leap forward, as the purpose of the innovation is to learn more. Innovation is also about coming up with an original application of the existing methods. I use this approach in my research" - Bennie Lemmens
High-risk, high-reward approach
"My general philosophy on living has been to dive in and deal with the consequences after. This is evidenced by the high-risk carbon dating strategy I took on for my postdoctoral training.  I did not have any career timelines at that point, I didn't even know if I wanted to stay in science, but I just loved the project. This high-risk, high-reward project suited me, and my personality type well, as it was based very much on problem solving. It did work, luckily, and I was able to career progress through it.
From a personal perspective, I have often believed that anything is possible, with determination and creativity. Once leaving the handbrake off my car, it rolled down the hill and embedded itself into a distant neighbours brick wall.  I was a student at the time, living at home and with no insurance to cover the costs. My father was irate, although I can remember telling him (and fully believing) 'no problem, I will rebuild the wall'. Borrowing a truck, learning how to make cement, sourcing similar bricks, setting up a brick laying line etc. I eventually rebuilt the brick wall and have never been so proud (it was so good other neighbours wanted me to build a garage and a letterbox)! Determination and optimism are crucial for a scientist, and no doubt helped in persevering with work on tricky, fat-filled human adipocytes." - Kirsty Spalding
"Becoming an independent scientist is already a high-risk, high-reward life project. If you told me few years back, when I was wrapping up my Ph.D., that I would now be living in Stockholm, having a research group, I would have problems believing it. But it came to me naturally, as the opportunities appeared, I grabbed them. Something that I always tell my students is that a good project has two components: one is something solid and stable, and the second that is riskier but allows you to leap forward. It is crucial for scientific progress that funding agencies provide funding such as the ASPIRE award or the Blue Skye grant. Independence and finding your niche are quite important components of staying in an academic career, and this kind of grant help you with both career and science development."- Bennie Lemmens
Scientific aspirations
"The joy of working with human tissues and the idea that one day, my research findings will impact human health. My group is very interested in how fat cells impact various aspects of the healthy and pathological state. With minimal-to no effective obesity treatments, telling people to lose weight due to a link between cancer progression and obesity, is not likely to succeed. We need to be more creative with how we approach this issue. We hypothesize that there is a subset of fat cells that are negatively contributing to cancer progression. Potentially, we can target this subset and set more realistic goals for treatment strategies."- Kirsty Spalding
"To understand how humans maintain their DNA while developing. For me, it is a pure beauty that one single cell, that has one package of DNA information, evolves in a human being with all different functions. To be at least part of solving these mechanisms is my ultimate goal and a privilege. I would like to contribute to human health, so I am lucky that I am interested in biomedical science." - Bennie Lemmens
Funding for creative science
Both Dr. Spalding and Dr. Lemmens emphasize that grants, such as the Blue Sky, gave them not only funds but also courage and motivation to research important and intriguing question that are a bit outside of their research expertise. This led to creative research and receiving the ASPIRE award, consequently.
"When I applied for the Blue Sky grant, I had some preliminary data but not in cancer. Receiving this grant was super important to me for two reasons. First, acknowledgment by the cancer field that this project has merit, and as an outsider in the cancer field getting this experts' stamp of approval was motivating and encouraging. Secondly, the financial support enabled us to generate preliminary data, and it was a steppingstone for receiving The Mark Foundation ASPIRE award." – Kirsty Spalding
"I appreciate the Cancer Research KI financial support but also providing the information about other grants such as the ASPIRE award. I also value how CRKI is proactive and involved in cancer researcher at KI. Having this umbrella organization is a big asset. CRKI does a great job in providing a platform to help clinicians and pre-clinical researchers collaborate. It is a tricky thing, and I hope that CRKI will keep this effort."- Bennie Lemmens
Both also suggest that it would be highly beneficial to have more long-term funds in the future. Sustained funding would allow researchers long-term planning, stability, and spending more time on deep thinking. The safety of smaller amounts but longer duration grants will also promote innovative and creative science as the principal investigators do not need to rush to publish and apply for the next grant. It leads to investing more time in students, scientific questions, and capitalizing on solid stories.
Cancer Research KI wishes to congratulate Kirsty Spalding and Bennie Lemmens for receiving The Mark Foundation's ASPIRE award and is looking forward to other innovative and creative projects in the cancer field.