5th Swedish Cancer Research Meeting
The 5th Swedish Cancer Research meeting will be held in Umeå October 3-4, 2019.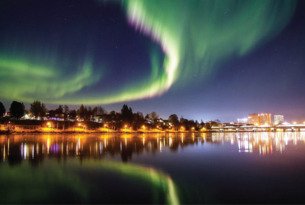 Registration and abstract submission is now open!
Please register and submit your abstract at the 5th Swedish Cancer Research meeting web page.
Important dates and deadlines
Registration is open between February 7 and August 31, 2019.
The registration fee is 1000 SEK for all participants that register before August 31. StratCan financially supports the participation of cancer researchers from KI. Please contact Johanna Furuhjelm for further information.
The deadline for abstract submission for oral presentation or poster is extended to May 5th, 2019.
Background
The three strategic cancer research networks have joined forces in 2012 to propel Swedish cancer research forward:
Since then, four previous meetings have been held in Malmö (2012), Uppsala (2013), Stockholm (2014) and Gothenburg (2016).
For this year's meeting, Cancerakademin and the Regional Cancer Centre North has joined as an organizer, illustrating the vivid interest of the networks to interact with regional and national education and larger cancer health care system.