BioNut Seminar Series
The BioNut Seminar Series is a seminar series where the different group leaders at the Department of Biosciences and Nutrition invite and host seminars on Thursdays at 11:30 throughout the year.

Welcome!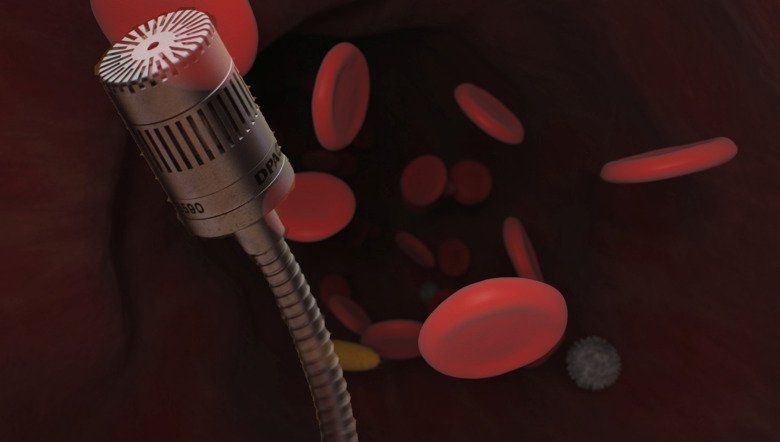 Pixabay-collage
The seminars are held in the building Neo in Flemingsberg.
After the seminars a limited number of sandwiches and drinks will be served on a "First come – first served" basis.
Seminar schedule 2022-2023
To be updated for 2023-2024.
The seminar schedule will be continuously updated with more details.
Seminar schedule 2022-2023

| Date | Host | Location | Title | Lecturer |
| --- | --- | --- | --- | --- |
| September 1 | Janne Johansson | Erna Möller, Neo | "Disassembling cellular organelles with mass spectrometry and artificial intelligence" | Michael Landreh, MTC, KI |
| September 15 | Juha Kere | Gene, Neo | "Human pluripotent stem cells as a model of trophoblast differentiation" | Dr. Ras Trokovic, Stem Cells and Metabolism Research Program, University of Helsinki, Finland |
| September 22 | Peter Svensson | Erna Möller, Neo | "Know your enemy: how to measure and characterize the HIV-1 reservoir" | Alexander Pasternak, Senior researcher, Department of Medical Microbiology, Academic Medical Center of the University of Amsterdam, The Netherlands |
| September 29 | Rune Toftgård | NB: 10:00. Gene, Neo | "PML, an unexpected effector of a variety of AML therapies" | Hugues de Thé, College de France |
| October 27 | Maria Eriksson & Rongrong Fan | 11.30-12.45. Jan-Åke Gustafssonsalen, Neo | "The editorial and publishing process in Nature Medicine, an editor's perspective" | Anna Maria Ranzoni, Associate Editor Nature Medicine |
| November 4 | Staffan Strömblad | NB: Friday 13:30, Gene, Neo | "Chemical evolution for taming the "pathogenic/aging" kinase PAK1" | Prof. Hiroshi Maruta PAK Research Center, Melbourne, Australia |
| November 11 | Maria Eriksson | NB: Friday 15:00. Gene, Neo | "Clinical translation of genome editing tools" | Gerald Schwank, University of Zurich, Institute of Pharmacology and Toxicology |
| November 24 | Peter Swoboda | Gene, Neo | "In vitro neural models – predicting blood-brain barrier penetrance" | Anna Herland, KTH |
| December 8 | Anna Rising, Janne Johansson | NB:14:00 Erna Möller, Neo | "Sustainable biosynthesis and molecular design of the structural proteins inspired by spider silk hierarchical structures" | Prof. Keiji Numata, RIKEN |
| 2023 | | | | |
| January 19 | Federico Pietrocola | Gene, Neo | "Harnessing immunological vulnerabilities of senescent cells in cancer therapy" | Federico Pietrocola |
| March 9 | Marie Löf | Gene, Neo | "Digitalisation and sustainability: two hot topics in nutrition research" | Patricia Eustachio Colombo, Post doc, London School of Hygiene and Tropical Medicine |
| March 30 | Christian Riedel | Gene, Neo | "Metabolism in time and space: Inter-organ coordination of metabolic circadian rhythms" | Paul Petrus, Department of Medicine, Huddinge, KI |
| April 13 | Staffan Strömblad | Gene, Neo | "Cellular fate determination through selective organelle segregation" | Pekka Katajisto, University of Helsinki and Karolinska Institutet |
| April 27 | Ivan Nalvarte | Gene, Neo | "Next-generation reprogramming strategies toward pluripotency and disease-specific iPS cells in RIKEN cell bank" | Prof. Yohei Hayashi, RIKEN |
| May 4 | Federico Pietrocola | Gene, Neo | TBA | Ingela Lanekoff, Uppsala universitet |
| May 25 | Luca Jovine | Gene, Neo | Cancelled | Cancelled |
| June 15 | Maria Eriksson | Gene, Neo | "Modelling neurological disorders using reprogramming and genome engineering" | Henrik Ahlenius, PhD, Lund Stem Cell Center |