Ole Petter Ottersen President Karolinska Institutet 2017 - 2023
I was President at Karolinska Institutet from August 1 2017 until February 28 2023. Before that I served eight years (2009-2017) as rector (President) of the University of Oslo (UiO)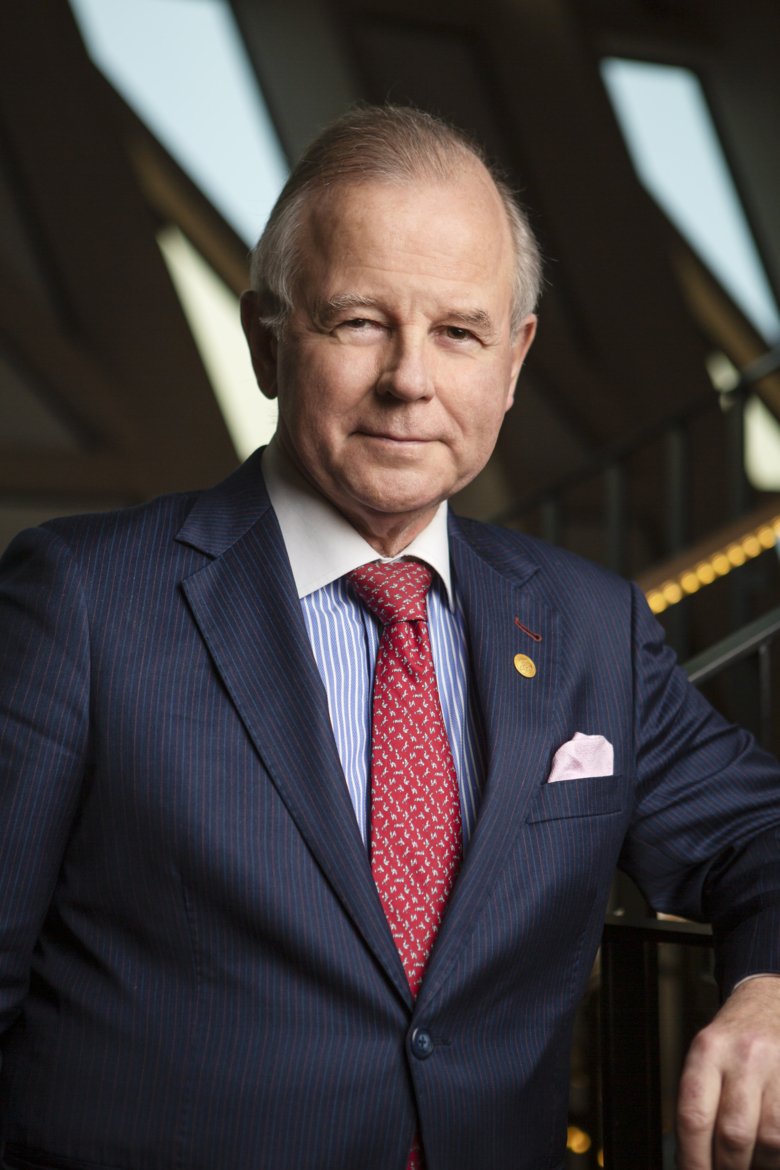 Ole Petter Ottersen Photo: Martin Stenmark
From 2002 to 2009 I was Director of Centre for Molecular Biology and Neuroscience - one of Norway's Centres of Excellence. I have served as Dean of Research at UiO's Faculty of Medicine (2000-2002) and as Head of the UiO's Department of Anatomy (1997-1999).
In my period as rector, I led the Norwegian Association of Higher Education Institutions (2013- 2015) and NUS- Det nordiska universitetssamarbetet (2013-2015). I have headed one of UiO's interdisciplinary initiatives (EMBIO; now UiO:Life Science) and one of the major national programmes of the Norwegian Research Council (FUGE: Functional Genomics in Norway). I have coordinated two projects under the EU Framework Programme and one of the first three Nordic Centres of Excellence in Molecular Medicine, funded by NordForsk. I have taught medical students since 1976.
Commission of trust
From 2006 to 2009 I served as Chief Editor of Neuroscience - the official journal of the International brain research organization (IBRO). I have been engaged in a number of international institutional evaluations and served as panel leader in the European research Council (ERC Advanced Grants) from the start to 2012. I was Founding Chair (2016-2017) of a newly established European university network (the Guild of Research Intensive Universities) and chaired the Lancet Commission that studied the political determinants of global health inequalities (The Lancet-University of Oslo Commission on Global Governance for Health). I have served at a number of boards, including the Board of the Oslo University Hospital (2012-2017) and chaired Samarbeidsorganet (Joint Council) of the regional health authority (Helse Sør-Øst) and University of Oslo, alternating with the Director of Helse Sør-Øst. I have led several prize award committees, and I am the current Chair of the Kavli Prize Committee in Neuroscience and of the Thon Foundation Advisory Board. At the Nordic level I have been board Member of Wallenberg Consortium North (2002-2006), Member of the Scientific Advisory Board of Lundbeck Foundation (2007-2013), and Member of the board of Nordforsk (2013-2016).
Selected publications
Interstitial solute transport in 3D reconstructed neuropil occurs by diffusion rather than bulk flow.
Holter K, Kehlet B, Devor A, Sejnowski T, Dale A, Omholt S, et al
Proc. Natl. Acad. Sci. U.S.A. 2017 09;114(37):9894-9899
The Sustainable Development Goals: ambiguities of accountability.
Engebretsen E, Heggen K, Ottersen OP
Lancet 2017 01;389(10067):365
Paradoxes of sustainability with consequences for health.
Engebretsen E, Heggen K, Das S, Farmer P, Ottersen OP
Lancet Glob Health 2016 Apr;4(4):e225-6
The political origins of health inequity: prospects for change.
Ottersen OP, Dasgupta J, Blouin C, Buss P, Chongsuvivatwong V, Frenk J, et al
Lancet 2014 Feb;383(9917):630-67
Physiological roles of aquaporin-4 in brain.
Nagelhus EA, Ottersen OP
Physiol. Rev. 2013 Oct;93(4):1543-62
Immunogold cytochemistry in neuroscience.
Amiry-Moghaddam M, Ottersen OP
Nat. Neurosci. 2013 Jul;16(7):798-804
Glial-conditional deletion of aquaporin-4 (Aqp4) reduces blood-brain water uptake and confers barrier function on perivascular astrocyte endfeet.
Haj-Yasein NN, Vindedal GF, Eilert-Olsen M, Gundersen GA, Skare Ø, Laake P, et al
Proc. Natl. Acad. Sci. U.S.A. 2011 Oct;108(43):17815-20
An aquaporin-4/transient receptor potential vanilloid 4 (AQP4/TRPV4) complex is essential for cell-volume control in astrocytes.
Benfenati V, Caprini M, Dovizio M, Mylonakou MN, Ferroni S, Ottersen OP, et al
Proc. Natl. Acad. Sci. U.S.A. 2011 Feb;108(6):2563-8
Critical role of aquaporin-4 (AQP4) in astrocytic Ca2+ signaling events elicited by cerebral edema.
Thrane AS, Rappold PM, Fujita T, Torres A, Bekar LK, Takano T, et al
Proc. Natl. Acad. Sci. U.S.A. 2011 Jan;108(2):846-51
Education
MD University of Oslo, 1980.
PhD (Dr Med) University of Oslo, 1982.
Research description
My interest has been in the field of neuroscience, with a particular focus on synaptic structure and function and on the molecular mechanisms underlying water transport in brain. In recent years I have been engaged in global health (http://www.thelancet.com/journals/lancet/article/PIIS0140-6736(14)60161-6/fulltext), much inspired by my experiences gained as Chair of the Lancet-University of Oslo Commission (http://www.thelancet.com/commissions/global-governance-for-health).
Teaching portfolio
Educator of medical students since 1976, taught a number of fields, including neurobiology, histology, gross anatomy and functional anatomy.
Educator of physiotherapists and postgraduate students.
Academic honours, awards and prizes
I have received several international awards including the Anders Jahre Medical Prize and Lundbeck's Nordic Research Prize (the latter shared with Jon Storm-Mathisen). I am Honorary Doctor of the University of Kuopio (now University of Eastern Finland) and École Normale Supérieure, Lyon.