Understanding and using physical activity for health
The health benefits of exercise are well known, but healthcare needs to become better at actually using physical activity as a treatment. This is the opinion of Maria Hagströmer, who is engaged in research concerning the relationship between physical activity and health.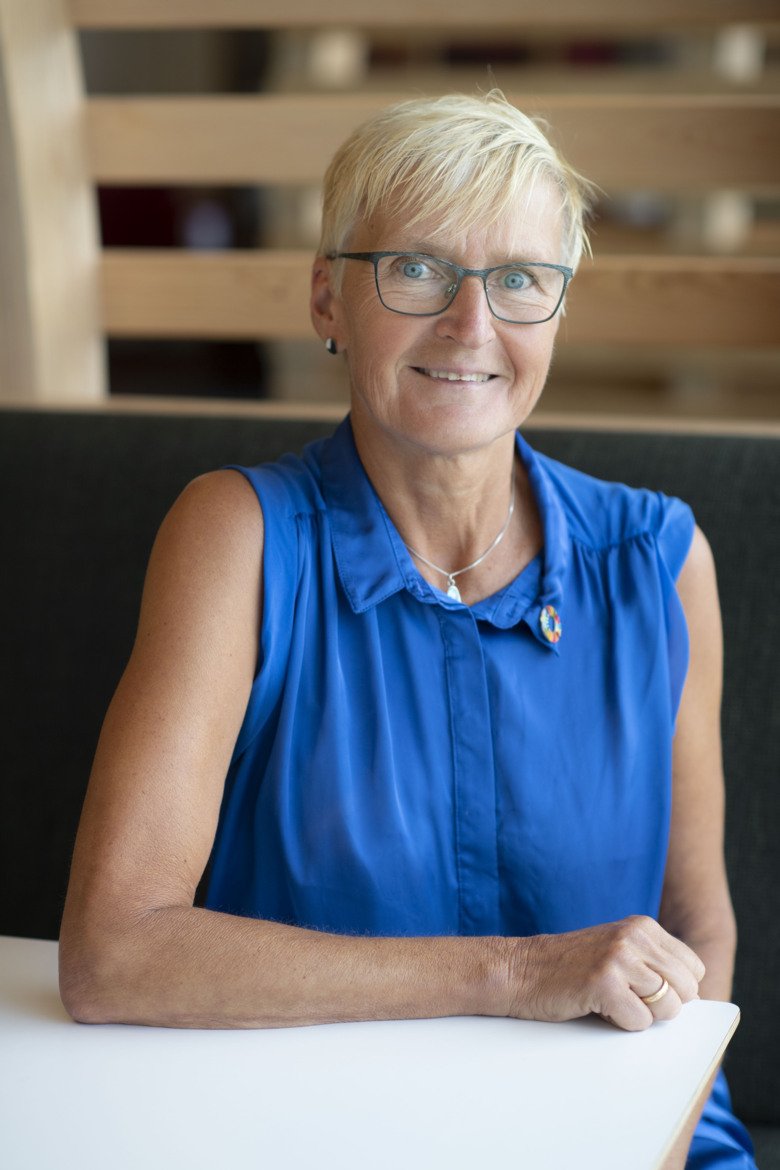 Photo: Ulf Sirborn
What are you researching?
"I research the connection between physical activity and health, both in the general population and in particular for people with physical disabilities or illness. My research is partly about systematically charting what the situation looks like today, and partly about methods for promo­ting physical activity. We use activity trackers to obtain objective data and experiment with new methods for rehabilitation. Part of this involves the utilisation of new technologies, for example in the form of smart-phone apps, to support the patient."
What conclusions have you arrived at?
"Our results have dispelled some myths, for example that men are more physically active than women, or that overweight individuals are more sedentary than normal-weight people. That's actually not true. We also clearly see how important everyday physical activity is for maintaining health. That's one factor that is often overlooked because a lot of the discussion about health and activity focuses on the narrower concept of exercise. Our evaluation of the "Exercise Board" method for encouraging patients to be more active after surgery has produced very good results in the form of shorter care times and faster recovery. It is presently being used in clinics throughout the country. We are now continuing with the work in order to see how it can be combined with better follow-up after the patient has been discharged."
What do you seek to achieve in the long run?
"That issues of physical activity are taken more seriously in healthcare. The health benefits of being physically active have received quite a bit of at­tention in recent years, however when it comes to concrete changes, there is still a lot to do in this field, not the least in healthcare. Physical activity is a powerful treatment tool that continues to be used far too little – even if the number of good examples increases. I also feel very strongly about education, and look forward to that part of my professorship – both personally teaching and also develo­ping the physiotherapy programmes and strengthen their connection to research."
Text: Anders Nilsson, first published in the booklet From Cell to Society 2020.
About Maria Hagströmer
Professor of Physiotherapy at the Department of Neurobiology, Care Sciences and Society
Maria Hagströmer was born in Örn­sköldsvik in 1963. Hagströmer has a degree in physiotherapy from KI 1996 and a master's degree from KI in public health 2001. Hagströmer defended her doctoral thesis at KI in 2007 and was a postdoc in 2008 at the National Cancer Institute, National Institutes of Health, in Bethesda, Maryland, USA. In 2010 she became an associate professor.
Maria Hagströmer has been active at the Department of Neurobiology, Care Sciences and Society since 1999 as a university lecturer and later medical researcher and unit manager. In 2018– 2020, she was a professor at Sophia-hemmet University College. Linked to her KI professorship, Hagströmer has a combined employ­ment position at the Academic Primary Health Care Centre in Region Stockholm.
Maria Hagströmer was appointed Professor of Physiotherapy at Karolinska Institutet from April 15, 2020.