Studying muscle loss due to ageing
We become weaker as we get older. For those who suffer from severe muscle loss at an early age, the consequences in everyday life are often significant. Thomas Gustafsson is researching the causes of these changes and how they can be counteracted.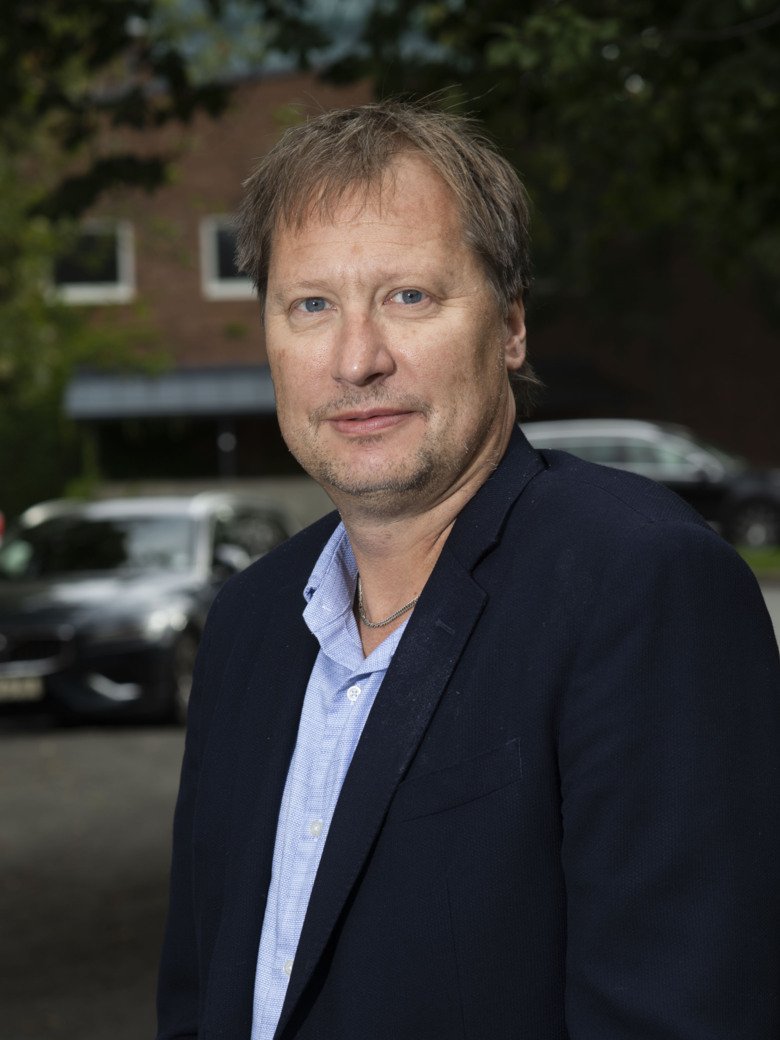 What are you researching?
"I'm researching skeletal muscle and how it is weakened by ageing and disease. We are trying to understand the mechanisms behind this muscle loss, why individuals are affected so differently, and how this deterioration may be counteracted. Loss of muscle mass, sarcopenia, is a typical change that relates to the ageing process. It has a major impact on many elderly individuals' ability to manage their daily lives independently, and
it increases their risk of injury due to falling. My research group consists of both pre-clinicians and clinicians. We move between patients, healthy individuals, and experimentation with cell cultures, and we combine classical physiological function measurements with new molecular biotechnology. We are also specifically studying the role of sex hormones in sarcopenia."
 
One of your research tracks concerns heart failure. Why is that?
"With heart failure, skeletal muscle deterioration in particular plays an important role. It explains in large part the reduced physical performance capacity in heart failure and is actually more decisive for survival and quality of life than the deterioration of the heart muscle itself. Our studies aim to understand both how skeletal muscle affects wellbeing and prognosis in cases of heart failure, and what mechanisms are causing changes in the structure and function of the muscle."
 
What are you hoping for in
the long term?

"The goal is to help people be healthier and maintain life quality
as we get older. To achieve this, we need a fundamental understanding of the disease and we need to be
able to adapt different treatments
to different patients. Our bodies all respond very differently, not least to physical activity, which should be reflected in our medical advice and prescriptions. Developing new medicines or using existing medicines in new ways is one possible path. When we identify the reasons why some individuals suffer more, we can try to dampen those mechanisms."
Text: Anders Nilsson, in translation from Swedish.
First published in the booklet From Cell to Society 2019.
About Thomas Gustafsson
Professor of Clinical Physiology at the Department of Laboratory Medicine

Thomas Gustafsson was born in Falköping in 1968. He graduated with a medical degree from KI in 1994 and obtained his medical license in 1997. From 1999 to 2000 he was a research assistant at Duke University, North Carolina, USA, and in 2005 he received a doctoral degree from KI after defending his thesis on growth factors in skeletal muscle.

He became an associate professor at KI in 2010, and since 2014 he has been head of the Division of Clinical Physiology at the Department of Laboratory Medicine. Since 2000, Thomas Gustafsson has been active as a clinician at Karolinska University Hospital; he is currently
a senior consultant and head of the Department of Clinical Physiology.

Thomas Gustafsson was appointed Professor of Clinical Physiology at Karolinska Institutet on 1 January 2019.