Researching medical education and driving educational development
Good health in the future through the development and application of the best possible medical education is the guiding star for Anna Kiessling's work – for both research and quality work at Karolinska Institutet.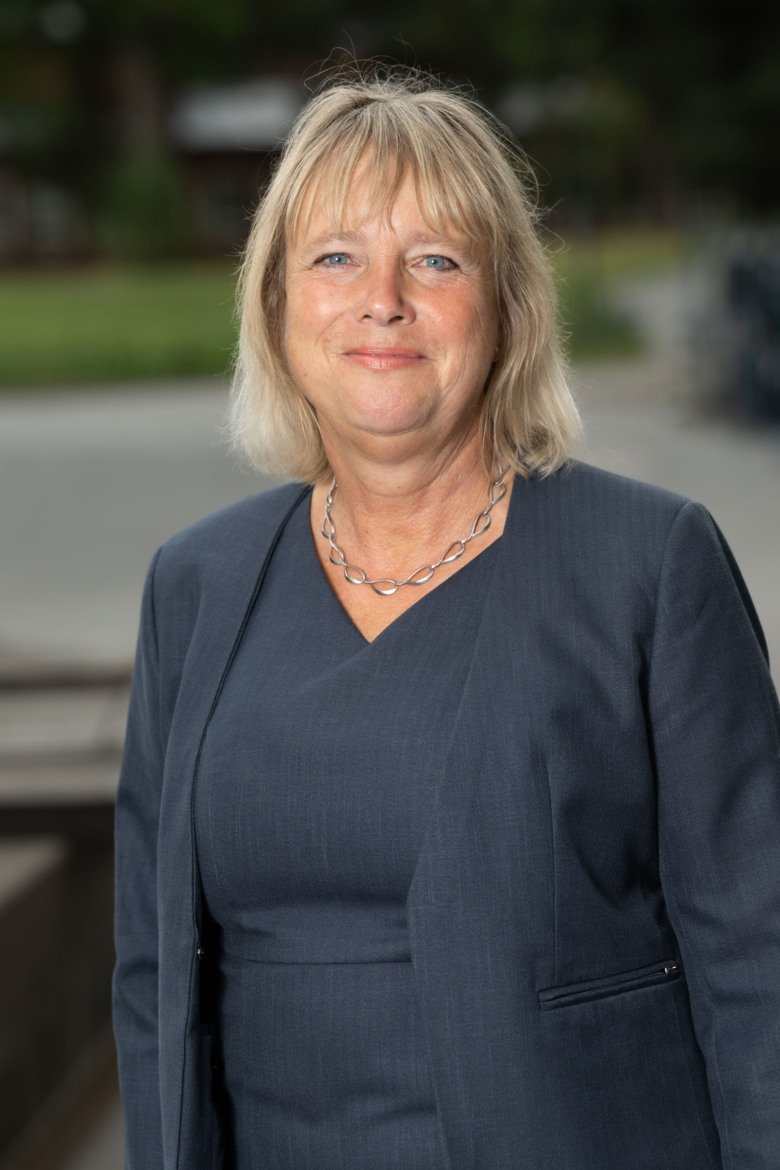 Anna Kiessling is professor of medical education. Photo: Stefan Zimmerman
What are you researching? 
"I conduct research in medical education and drive pedagogical development at Karolinska Institutet at management level, in part as leader of the development and implementation of the new six-year medical programme. The fact that my new professorship focuses on both research and education therefore suites me perfectly." 
What kind of issues does your research concern? 
"I want to help close the gap between what we know in terms of evidence-based medicine and what we do in practice. As a doctoral student, I studied the effects of activating pedagogical methods and this has continued to be an important theme. I examined whether dialogue based on patient cases was an effective way to give GPs cardiology training. The results were very positive. A follow-up ten years later showed that mortality among cardiovascular patients treated by these doctors was half that of the control group. 
My current research focus is on clinical education, such as interprofessional learning and peer learning, highlighting pedagogical advantages that weren't completely expected. Interprofessional learning means that students from different professions collaborate to learn with, from and about each other. It also seems to increase people's knowledge of their own profession. In peer learning, where students are helping each other to learn and learning themselves by teaching, we're studying both learning and supervision." 
What are your plans for the future? 
"In our research on concepts and content that are deemed particularly difficult to learn, we've started to use advanced multivariate statistical analysis, which is a very versatile tool. I see it as a way of bridging the gap between two research traditions that often find it hard to communicate: medicine, with its strong quantitative, replicable ideal, and pedagogical research, which seeks to understand – often using qualitative approaches – more about what teaching is and how it can be optimised and made more effective." 
Text: Anders Nilsson, in translation from Swedish
First published in the booklet 'From Cell to Society 2022'
About Anna Kiessling 
Professor of Medical Education specialising in Clinical Educational Science at the Department of Clinical Sciences, Danderyd Hospital 
Anna Kiessling was born in Uppsala in 1957. She graduated with a medical degree at KI in 1982, becoming a specialist in internal medicine in 1991 and cardiology in 1993. She has worked at Södertälje Hospital, at Huddinge Hospital, where she founded its cardiology outpatient clinic at Liljeholmen in 1998, and at Danderyd Hospital, where she was head of the centre of clinical education between 2002 and 2007. 
Kiessling earned her PhD from KI in 2005, and was made docent in 2015. She has overseen the development of the new medical programme, is academic leader of KI's coherent quality assurance system, and is a member of the university's Pedagogical Academy. 
Anna Kiessling was appointed Professor of Medical Education specialising in Clinical Educational Science at Karolinska Institutet on 1 August 2022.