Registry research on understudied heart attack patients
Tomas Jernberg researches differences between groups of heart attack patients and is particularly interested in those with reduced kidney function – a group that has a worse prognosis and that has been particularly neglected by science.
Tomas Jernberg
Professor of Cardiology, Department of Clinical Sciences, Danderyd Hospital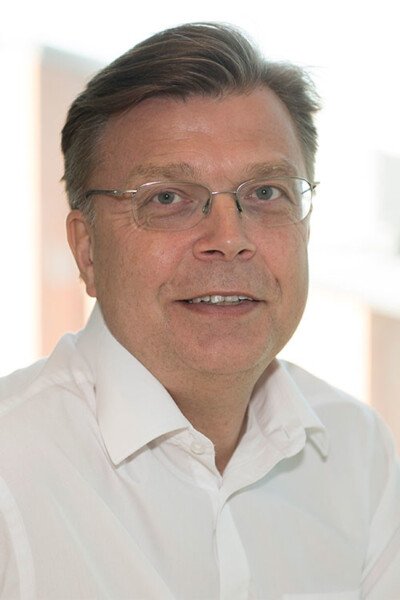 Professor Tomas Jernberg. Photo: Stefan Zimmerman
Some 27,000 heart attacks occur in Sweden every year, the sufferers being a highly disparate group of patients with different needs and different degrees of risk for future attacks. Professor Jernberg is seeking to characterise sub-groups of cardiovascular patients so that they can be given more personalised treatment.
"One group that I've devoted a lot of time to is the heart patients with reduced kidney function," he says. "They make up 40 per cent of all heart attacks and have a much worse prognosis than others. They are also understudied since they are often excluded from clinical studies."
In recent years, Professor Jernberg has also taken an interest in the underlying mechanisms behind cardiovascular disease and its risk markers. One of his goals is to identify new biomarkers for a greatly increased risk of heart attack.
Large registries
Professor Jernberg bases his research on large registries. He is chair of the National Quality Registry for Enhancement and Development of Evidence-Based Care in Heart Disease (Swedeheart) and leads the Stockholm section of the SCAPIS study, in which the heart, blood vessels, lungs and lifestyle of randomly invited people between the ages of 50 and 64 are surveyed in detail.
"By 2018, SCAPIS will include 30,000 individuals. It's an enormous project and will give us a fantastic bank of data that we can use for research purposes for decades to come."
Another area that he wants to develop is registry research on new drugs and meditech products.
"Licences for new drugs are often based on studies for which the patients are rigorously selected. So it's important that follow-ups are also done afterwards to find out what the actual effects are in reality."
Text: Anders Nilsson, first published in the booklet From Cell to Society 2016. Title and department updated in 2021. 
Professor inauguration video from 2016