Challenging exercises effective for Parkinson's
Erika Franzén is engaged in research on exercise that improves balance and gait for people with Parkinson's disease. Her pro-gramme HiBalance, which poses significant physical challenges to the patients, has proven to be both effective and much appreciated.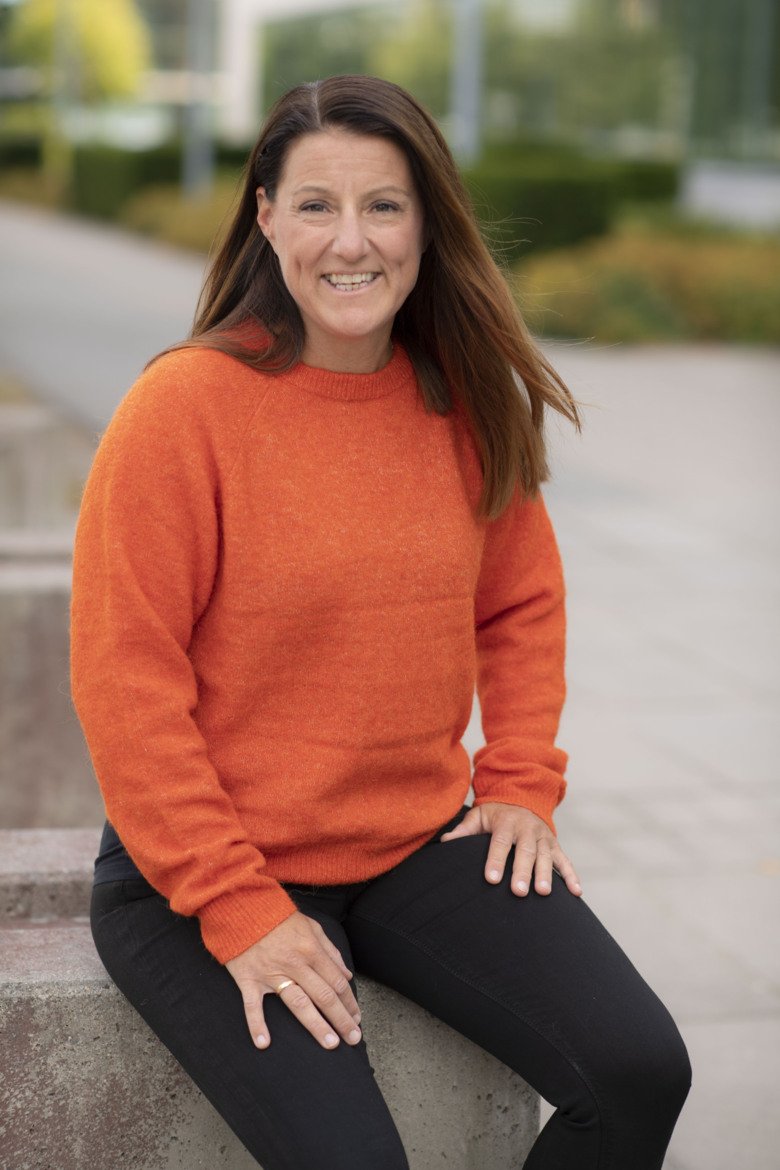 Photo: Ulf Sirborn
What are you researching?
"I'm engaged in research on how exercise, especially gait and balance training, can be of help to patients with Parkinson's and other neuro-degenerative diseases. My research group has contributed to the past decade's detailed systematic charting of gait and balance problems in per­sons with Parkinson's disease. With that knowledge as a starting point, we have developed a training programme – HiBalance – that we have evaluated and are now in the process of imple­menting. Two important components of HiBalance are that it challenges patients to the limit of their ability and that exercises in multitasking are included – something that is often difficult for people with Parkinson's disease."
What results have you obtained so far?
"We see that the method works quite well – ten weeks of training means that patients increase their abilities significantly. However we are also see­ing that continued further training is required to maintain this. Otherwise the effect wears off and is gone after six months. The intensive approach has generally been appreciated by the patients. They, like other people, like to be challenged. HiBalance is now used by several parties in the health-care field in Stockholm, and its use has begun to spread across the country."
How will you be continuing with your work?
"One important next step is to deve­lop tailored exercises that the patients can do on their own at home. We also want to establish similar training programmes for other neurological diagnoses – studies are already un­derway on a concept for patients with multiple sclerosis. Another goal is to investigate what makes HiBalance ef­fective: more precisely, what happens in the brain. Among other things, we study the patients in an MRI camera before and after the training period, and also during multitask exercises.
One new research track that was quickly added this year is how phy­sical activity and health for people with Parkinson's are affected by various restrictions due to the COVID-19 pandemic. Data collec­tion in this regard has taken place during the spring and summer, and we hope to be able to present the results towards the end of the year."
Text: Anders Nilsson, first published in the booklet From Cell to Society 2020.
Om Erika Franzén
Professor of Physiotherapy at the Department of Neurobiology, Care Sciences and Society
Erika Franzén was born in Luleå in 1974. She received her education as a physio-therapist at Vårdhögskolan in Boden, now part of the Department of Health Sciences at Luleå University of Techno­logy, and at KI, where she graduated with a master's degree in 2001 and a PhD in 2006 after defending her doctoral thesis.
In 2007-2008, she held a postdoc position at Oregon Health & Science University in Portland, Oregon, USA. In 2009 she returned to KI, where she became an associate professor in 2013.
As a clinician, Franzén has been active at Karolinska University Hospital since 2008. There, during the years 2009-2010, she had assignments as a care develop­ment manager and between 2016-2018 as R&D Manager for the Allied Health Professional Function. Since 2013, she is also affiliated with Stockholms Sjukhem and its R&D Department.
Erika Franzén was appointed Professor of Physiotherapy at Karolinska Institutet on May 15, 2020.