Better utilisation of drugs in low-income countries
Guidelines for treatment are often established based on drug development and research performed in relation to the Western world. Eleni Aklillu wants to contribute to the appropriate use of drugs adapted for conditions in sub-Saharan Africa.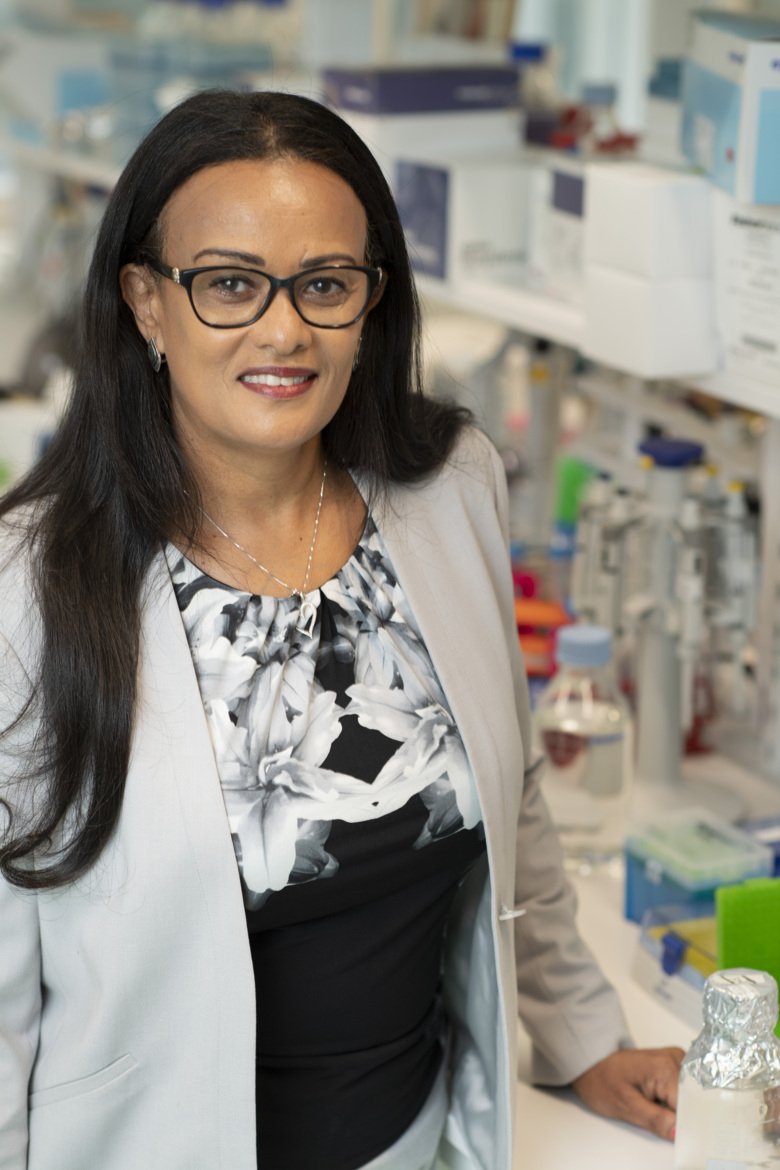 Photo: Ulf Sirborn
What are you researching?
"I am a pharmacologist by profession and my research is focused on how to improve the utilisation and effective-ness of drugs for the treatment and prevention of major infectious diseases in low-income countries, especially in sub-Saharan Africa. This particularly applies to treatment and prevention of HIV/AIDS, tuberculosis, malaria, and parasitic diseases such as elephantiasis, bilharzia and river blindness. The last three diseases mentioned belong to a group of parasitic diseases usually refer-red to as Neglected Tropical Diseases."
Why is there a need for this research?
"Two important reasons are comorbi­dity and polypharmacy, that is when a patient has multiple infections and chronic diseases (comorbidity) and is receiving multiple drug therapies at the same time (polypharmacy), which in-crease the risk of negative side effects. In sub-Saharan Africa, it is common for patients to have HIV infection in combination with tuberculosis or mal-aria. There is also greater human gen-etic variation in sub-Saharan Africa than in the rest of the world, and I am one of the first to study how this impacts the effects of drug therapies.
Our overall goal, which we are succeeding with, is to contribute to better recommendations about how medicines should be used in sub- Saharan Africa. One good example is our study of how two important drugs used to treat tuberculosis and HIV should be combined when patients are taking both drugs. This had previously been studied in white and Asian populations; however, we saw that these drugs interact and me­tabolise differently in black Africans, leading to toxic levels in the blood. Our findings led to new recommen­dations from the WHO."
What will happen in the future?
"We will continue our research on medicines for infectious diseases, but we are also expanding to non-communicable diseases, such as treatments for cancer and diabetes. Here too there are substantial needs. In addition, I am working at KI, as well as nationally and at the EU level, to develop research collaborations between European and African universities. My own research career began in such a joint collaboration and it is important for me to contri­bute to more people obtaining the same opportunities."
Text: Anders Nilsson, first published in the booklet From Cell to Society 2020.
About Eleni Aklillu
Professor of Tropical Pharmacology at the Department of Laboratory Medicine
Eleni Aklillu was born in Ethiopia in 1965. She studied pharmacy at Addis Ababa University, graduating in 1987. Through educational collaboration between Addis Ababa University and KI, she obtained a master's degree in biochemistry in 1996.
Aklillu defended her doctoral thesis obtaining a PhD in molecular genetics from KI in 2003, and subsequently became engaged in research at the Department of Laboratory Medicine. Aklillu became an associate professor in 2009. Aklillu has been a member of the Swedish Research Council's Committee for Development Research since 2016, and during 2014–2018 was Vice Chair of the Scientific Advisory Committee for EDCTP – European and Developing Countries Clinical Trials Partnership. Professor Aklillu is a mem­ber of the steering committee for KI's Centre for Malaria Research.
Eleni Aklillu was appointed Professor of Tropical Pharmacology at Karolinska Institutet on July 1, 2020.