VirusTech's services to your research
Our viruses
The VirusTech Facility offers Lentiviruses, Gamma-retroviruses and Adeno Associated Viruses (AAV), each of which has different capabilities, weakness and strengths (see table below). If you have decided what type of viruses will suit your research project best, please continue reading Before starting a Project and Our viruses sections to find out more of our services, price lists and ordering.
An overview of the VirusTech services

| Vector | Lentiviral | Gamma-Retrovirus | Adeno Associated Viruses |
| --- | --- | --- | --- |
| Family | Retroviridae | Retroviridae | Parvoviridae |
| Cargo | ssRNA (+) | ssRNA (+) | ssDNA |
| Packaging capacity (kB) | 7-9 | 10 | 4,5 |
| Chromosomal Integration | Yes | Yes | No |
| Transduction Post-mitotic cells | Yes | No | Yes |
| Oncogene activation risk | High | Very High | Neglectable |
Other services
The core has worked with other research institutes, companies and associations in order to achieve the rights for the usage of different empty expression vectors for LVs, rAAVs and RVs so our customers do only have to worry about which vector they want to use for the production of their viral particles.
Cloning of your inserts in our catalogue of different expression vectors.

Consulting in order to help researchers to decide which type would fit their need for a specific project.
The core facility has also began to offer DNA prep services (mini, maxi and mega) to save our precious customer´s time and help them to acquire their desired viral particles in the shortest time.
Other services provide by the Facility

| Services | Prices (in SEK, as per plasmid) | |
| --- | --- | --- |
| | Internal KI users | External non-KI users |
| DNA mini prep | 600 | 700 |
| DNA Maxi prep (endo-free) | 1600 | 3700 |
| DNA Giga prep (endo-free) | 3700 | 7700 |
Our viruses and services
Lentiviral Vectors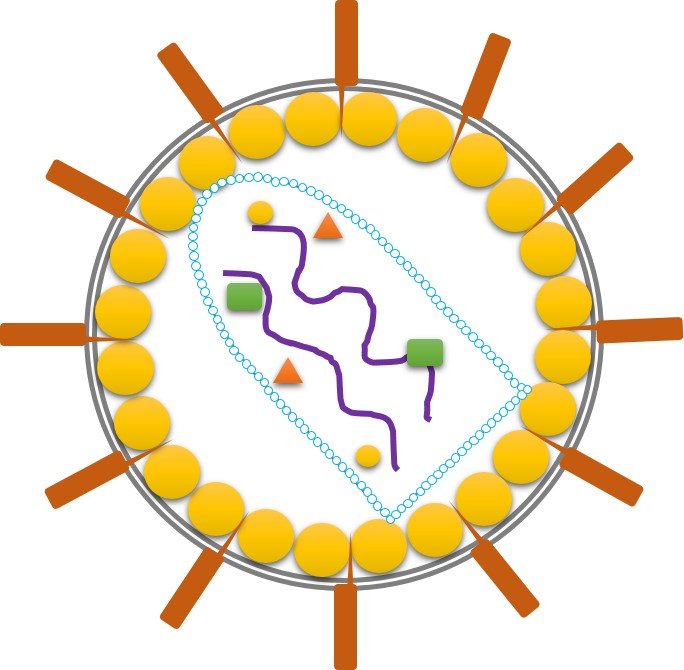 Lentiviral Vectors
The capacity to efficiently transduce nondividing cells, shuttle large genetic payloads, and maintain stable long-term transgene expression, are attributes that bring lentiviral vectors to the forefront of gene delivery vehicles for research.
Gamma-Retroviruses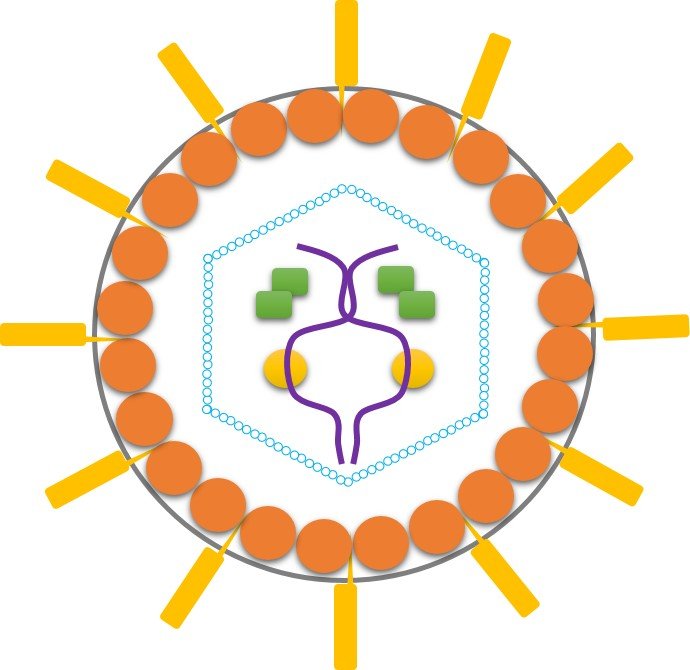 Gamma-Retroviruses
The Gammaretrovirus is a sister genus to the lentivirus clade. Like the lentivirus, it is a member of the Orthoretrovirinae subfamily of the retrovirus family, they share common properties but the main difference between these two viruses is that Gammaretroviruses only infect dividing cells.
Adeno Associated Viruses (AAVs)
Adeno Associated Viruses (AAVs)
AAV pseudotypes show different tissue tropisms in vivo, improved performance in terms of transduction efficiency, and fewer problems associated with humoral and/or cellular immunity.